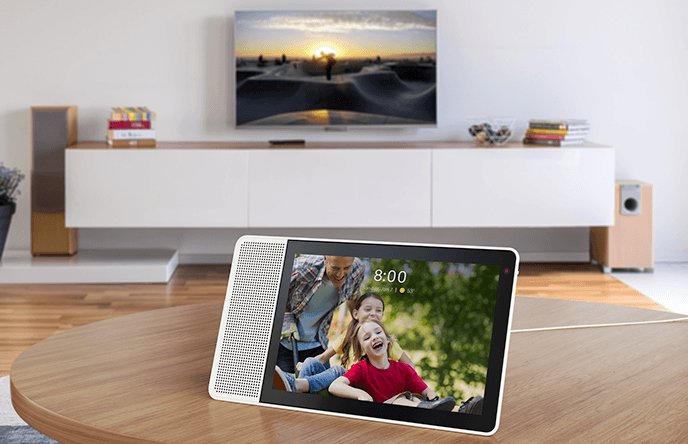 Qualcomm today announced two Home Hub platforms supporting Google's Android Things; the SDA624 and SDA212 SoCs. The chips are designed with an aim to offer developers and OEMs a cost-effective way to develop home hubs featuring Google services such as the Google Assistant.
The Qualcomm SDA212 SoC is designed to enable home devices and appliances such as refrigerators, ovens and washing machines with a digital assistant and audio capability. The SoC allows OEMs deliver comprehensively featured products that combine processing capability, connectivity options, voice user interfaces and premium audio technologies all in one platform.
It also incorporates echo-cancellation, noise suppression and "barge-in" capability, supporting a richer voice user interface in loud or noisy environments. On the other hand, the Qualcomm SDA624 SoC adds edge computing capabilities by bringing multimedia capabilities like a video camera, touch display and more to Android Things devices such as smart displays, home monitoring cameras, smart thermostats and security panels.
Qualcomm SDA624 SoC brings support for advanced tasks including video conferencing, remote video monitoring, movie and video streaming and more. It also adds support for Google Cast, Google Duo, and Google Maps. Connectivity on both the chips includes Wi-Fi 802.11ac 2×2 MU-MIMO and Bluetooth connectivity using Qualcomm Technologies' QCA9379 chip.
Lenovo is the first to launch a product dubbed as the Lenovo Smart Display using the Qualcomm Home Hub platforms and also has support for the Google Assistant. The Lenovo Smart Display comes in two variants; one with 8-inch and another with a 10-inch Full HD display. Users can interact with Google assistant on the Smart Display via a 10-watt full-range speaker just as they would on a smartphone. It can stream videos directly from YouTube as well.
The Smart Display in sleep mode doubles as a digital picture display to showcase images from a folder in Google Photos or other background images of your choosing. There is also a front-facing camera for video chats. The Lenovo Smart Display works well with connected things in your home and can be the singular command hub for all your smart devices, including those using Google's Android Things platform.
It is powered by the Qualcomm SDA624 SoC with all the connectivity options mentioned. The Lenovo Smart Display 10-inch variation will be available in natural bamboo color and the 8-inch model in soft grey. Both models are expected to be available in early summer 2018 and the price for the 10-inch starts at $249.99 (Rs.15,865 approx.) and the 8-inch model starts at $199.99 (Rs. 12,695 approx.).
Qualcomm Technologies will demonstrate products based on the Home Hub platforms at the CES 2018 show.