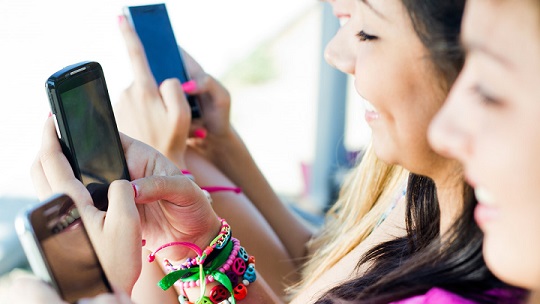 Union minister Maneka Gandhi has announced that the trial for the Panic button on mobiles to begin from Uttar Pradesh on January 26 to ensure women safety. Though the projected had to kickstart back in January 2017, it got delayed by a year. 
The Department of Telecommunications has released a gazette notification, back in April 2016 has made it mandatory for mobile manufacturers to include panic buttons in cell phones by January 2017. The order says that the phones will have to rock the panic button in the form of numeric key 5 or 9 to invoke emergency calls, while the smartphones without the emergency call feature will have to have some provision.
Gandhi said the earlier trial of the project was delayed due to a large number of prank calls and now all the new phones in the country now have a panic button, but the back-end architecture is being implemented in Uttar Pradesh said Chetan Sanghi, Joint Secretary, WCD. Smartphone user needs to download a mobile application which will send alerts when a victim long presses the panic button on the phone.
On the other hand, feature phone users just need to press the designated key. But the Govt is yet to be notified by the mobile manufacturers which button on a phone would function as the panic button. 20-25 volunteers in the vicinity of the victim will also be alerted through messages. Sanghi said that the volunteers would receive an orientation on how to provide help to a woman in distress.
Once the trial in Uttar Pradesh is deemed successful, it will be implemented in three other states and eventually roll out to the entire country.
Commenting on the same, WCD Minister officials said:
The pilot project (to test the panic button backed by a real-time police response) will start in the state of UP from January 26. Once, a user presses the panic button, five calls will be made to emergency number 112. Following this, five SMSs will be immediately sent to police authorities, and another three to five SMS will be sent to family members of the victim.