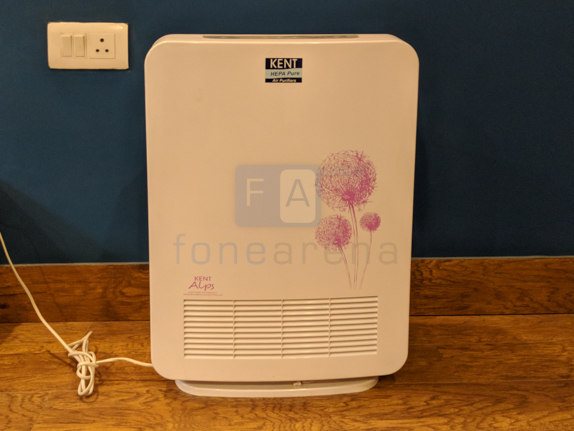 As poor air quality reaches national disaster levels and people finally become aware of the hazards of smog and air-borne particulates, we've seen a steady spate of air purifiers being launched. One such is the Kent ALPS Air Purifier. Packing a HEPA filter as well as an ionizer, the ALPS is a much more powerful model compared to what we've seen so far from Kent. We spent some time with it and here's our review.
Design
We're not big fans of graphic elements on our consumer electronics. Like the Aura that we reviewed earlier, the Kent ALPS too has a large floral pattern on the front panel that isn't the most visually appealing. We maintain that consumer electronics should be inconspicuous enough to merge into any kind of décor.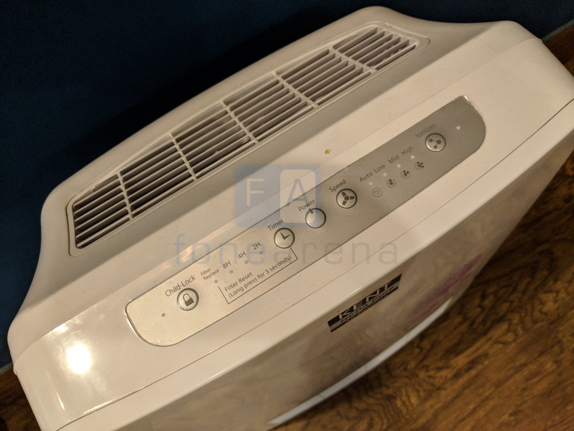 Moving on, you'll find a front panel that has slats towards the lower third quarter to allow for air movement through the filter. You'll find similar slats towards the rear of the air purifier. A range of controls are placed at the top panel allowing you to switch the unit on or off. Beyond that, you can adjust the speed of the fan, switch on the ionizer and even set a timer for 2, 4 or 8 hours. Finally, a child lock button is provided to prevent inadvertent button presses in case you have a young one around.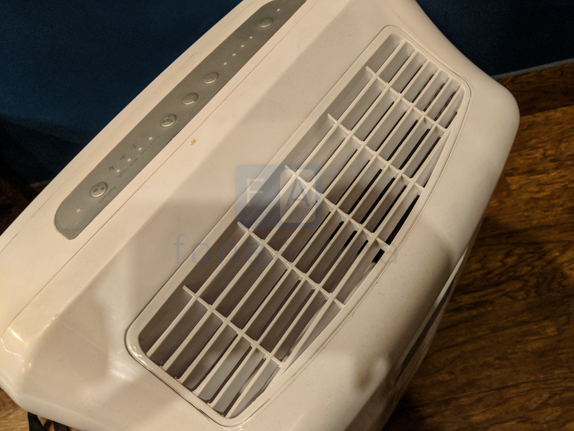 An air purifier by design isn't a very complicated machine and there's not much to talk about in terms of controls. What is worth mentioning, however, is the ease of replacing the filter since this is effectively the only part of the machine that requires regular maintenance. Grooves on the side of the unit allow you to pry open the front of the air purifier. Inside you'll find the HEPA filter and the layer of pre-activated carbon that is responsible for air purification purposes.
The Kent ALPS air purifier is rated at a clean air delivery rate (CADR) of 400 m3/hr. We found it to be effective at processing air in a regular bedroom or even a decent sized living room. Any larger and you'll likely need a more power machine or two air purifiers.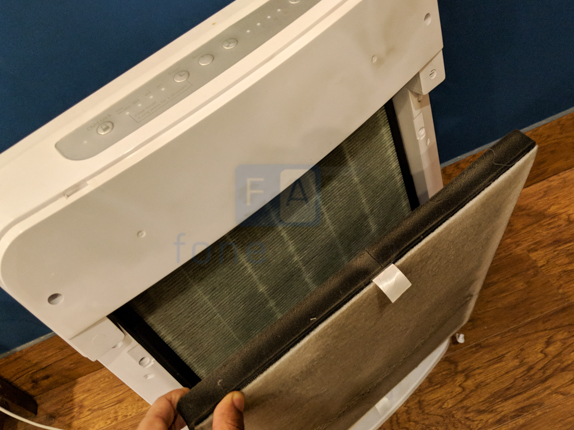 We'd mentioned the multiple filters built into the ALPS earlier on. The HEPA filter module is responsible for sanitizing air of PM2.5 particles, allergens and dust while the ionizer clears out foul smells, cigarette odor and more. Meanwhile, a distinct filter placed ahead of the HEPA filter clears out physical pollutants like hair and debris.
Using a dedicated air quality monitor we were able to see significant improvements in air quality about 15 minutes or so after switching on the air purifier. For a medium-sized living room, this is just as fast as most other purifiers that we've tested out. Unfortunately, the Kent ALPS has a tendency to get rather loud when it cranks up the fan and it becomes a minor nuisance. In contrast, our Mi Air purifier is virtually silent unless it is switched over to turbo mode.
Conclusion
Unlike many other consumer electronics, an air purifier either does or doesn't do its job. The Kent ALPS is a good performer in that regard. We didn't like the decal job done on the front and it could have been a bit quieter but hidden away in a corner, both of these issues can be easily overlooked. All in all, the Kent ALPS priced at Rs. 21,990 is a decent product that we feel is a tad bit overpriced. As a market, we're not quite there yet when it comes to investing in preventive healthcare gadgets and Rs. 22,000 plus a recurring cost of filters might prove to be a bit of a stretch for many.