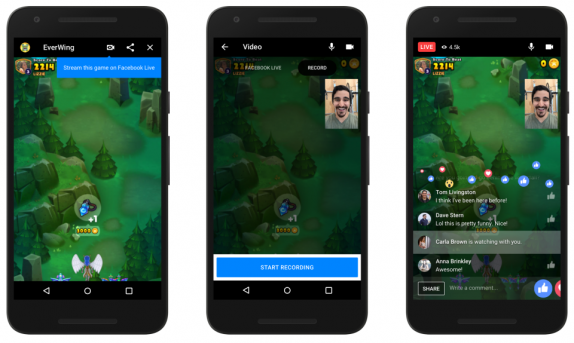 Facebook Messenger games complete one year and to celebrate the occasion, the company is introducing new games and new features. The platform currently has over 70 games from more than 100 developers which are available worldwide.
Facebook Messenger games finally get the ability of live streaming your playthroughs to friends and engage in conversations. To start the live streaming, you just need to tap the new camera icon in the upper right corner of the game screen which lets you stream on Facebook Live.
The live streaming feature lets you choose the audience that you want to broadcast to and add a short description to say something about your video. Once you end the broadcast, the video will be posted to your page or profile for those who might have missed. The Live streaming feature will start rolling out from today.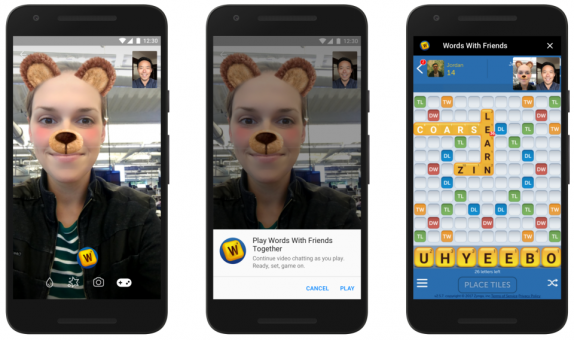 Another interesting addition to the Messenger games is the ability to play games while video chatting with your friends. This feature will be available early next year and Words With Friends from Zynga will be the first game. Apart from these, Facebook has also announced new Angry Birds game built for Messenger that will be launching globally in early 2018. Along with Angry Bird, Tetris Messenger will also join the list that has the ability to play with friends in Messenger group chats. Both these games are built by CoolGames.
[HTML1]
Other games like Sonic Jump from SEGA, Disney Tsum Tsum, Puzzle & Dragons will also be available in the coming weeks or months. Facebook has also shared few favorite facts since launching games for messenger, a total of 695 Million words are created Words With Friends, a total of 4.2 Billion games were played on Basketball FRVR, 726k breaks per week in the 8 ball pool and more.