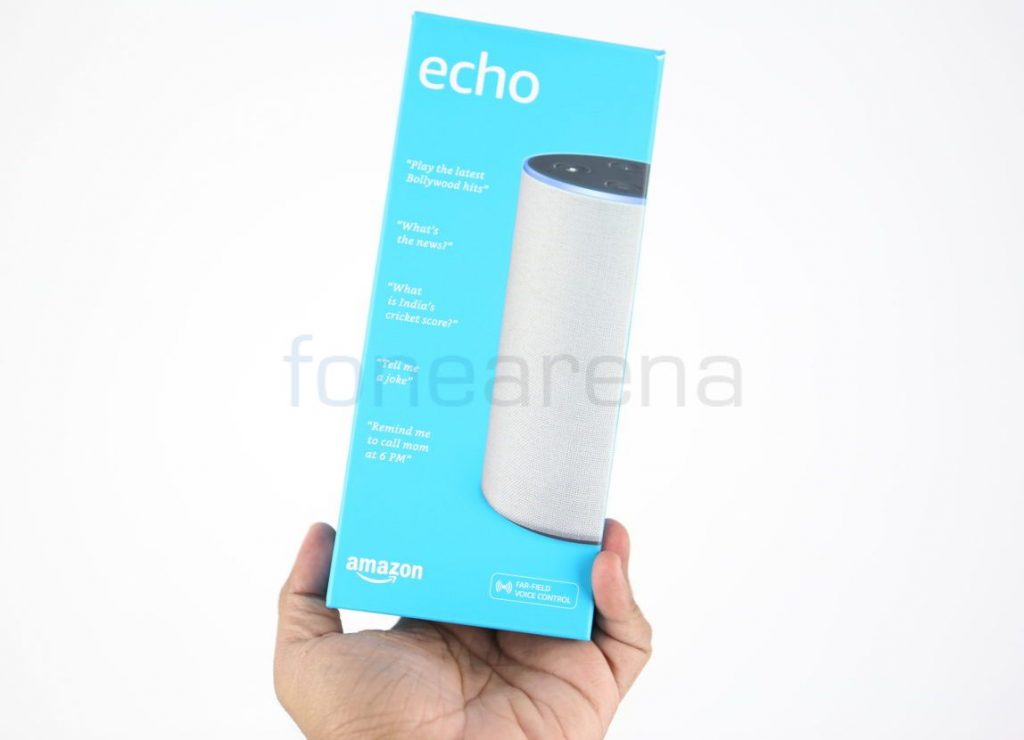 Amazon launched its Alexa powered Echo smart speakers in India back in October. We brought you the unboxing of Echo Dot (2nd Gen) last year that we got from the U.S. Here we have the unboxing of the Echo (2nd Gen).
Box Contents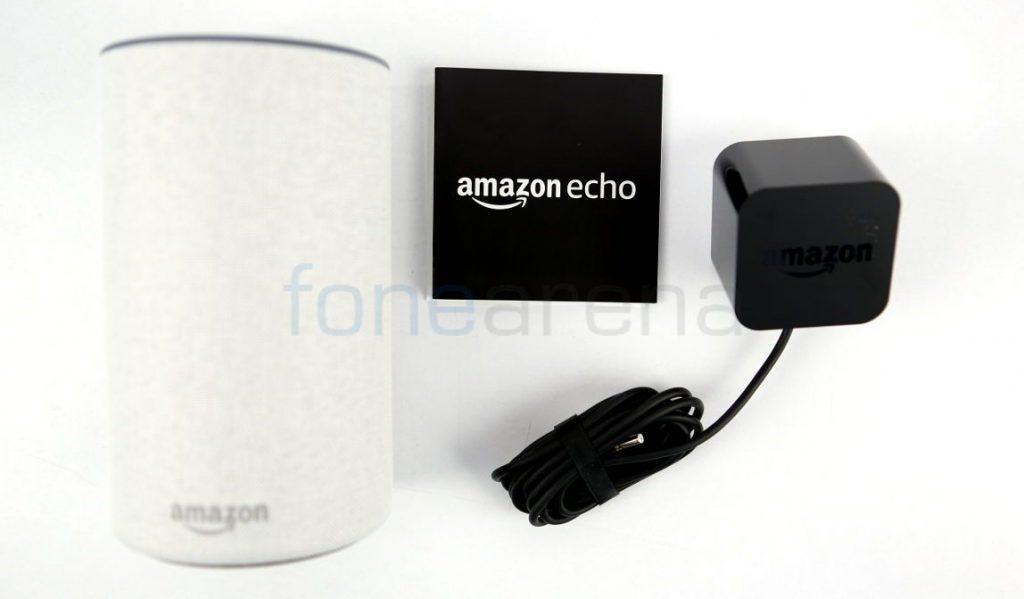 Amazon Echo (2nd Gen) in White color
2-pin power adapter with 1.8m cable
User manual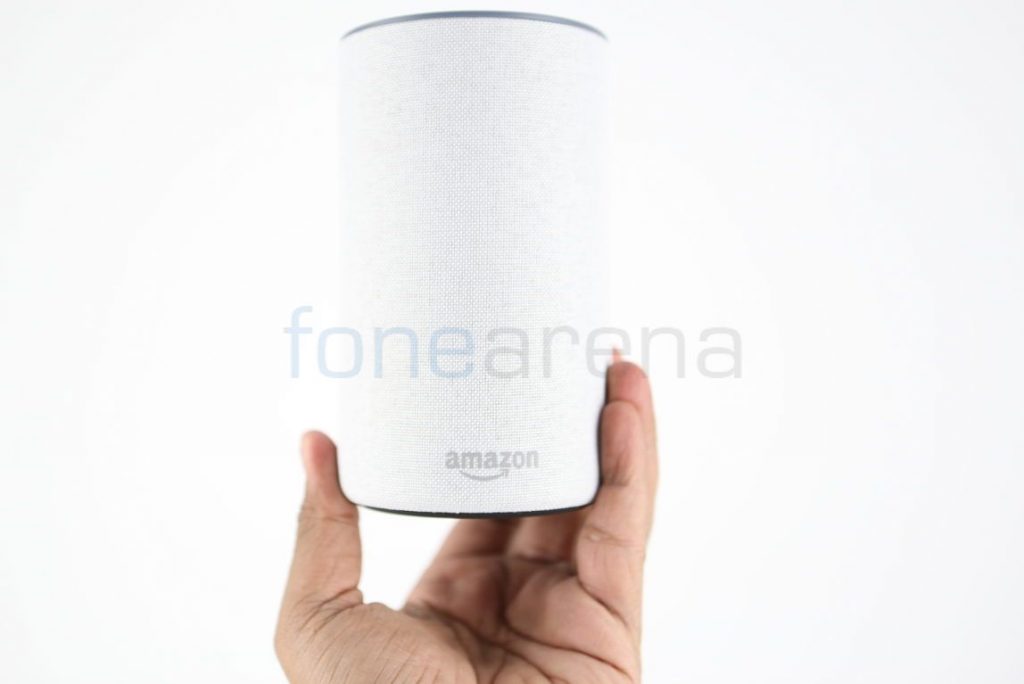 The Alexa AI-powered assistant has a new English voice with local pronunciations and intonation; support for music titles, names, and places in additional non-English languages; local knowledge; and local skills from Indian developers such as Saavn, ESPNcricinfo, Ola, Freshmenu, and more. It also offers Alexa Skills Kit (ASK) and the Alexa Voice Service (AVS) to enable developers to build voice experiences for Alexa customers in India.
In addition to music you can also set alarms and timers, check your calendar, weather, sports scores, manage to-do and shopping lists, control smart home devices, and more.
The Amazon Echo measures 148 x 88 x 88 mm and weighs 821 grams, so it is not as compact as the Echo Dot, but you get powerful 2.5″ woofer and a 16mm / 0.6″ tweeter for 360-degree omnidirectional audio experience so you don't need a separate speaker.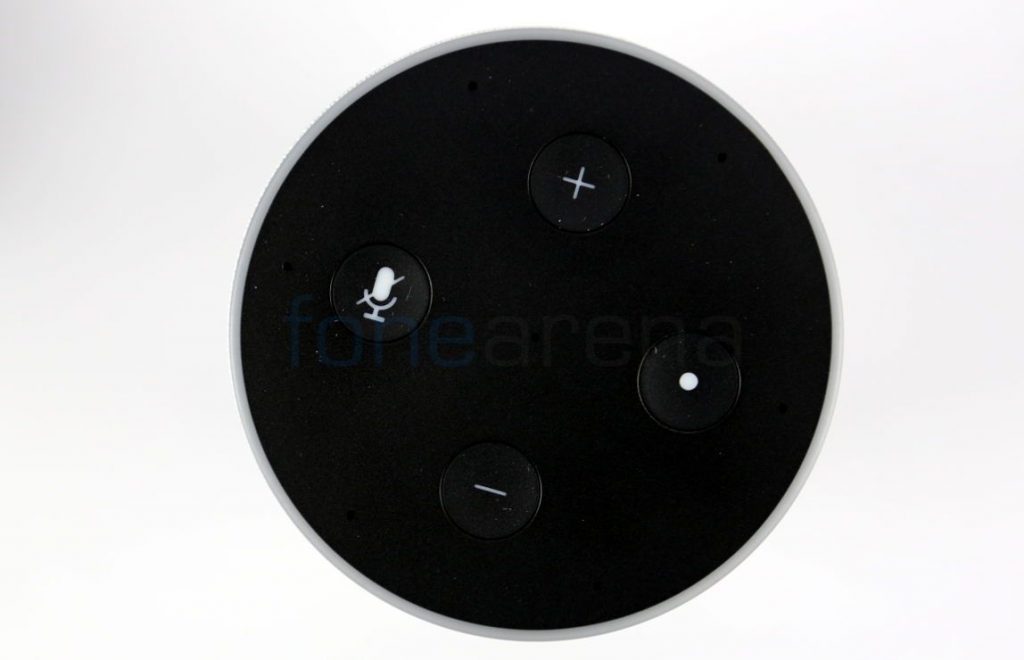 On the top there are volume control buttons, action button and microphone mute button. There is also a light ring around it. It has a 7-mic array so it will be able to hear you from afar, while the advanced noise cancellation makes it possible for Alexa to listen to you even when a song is playing.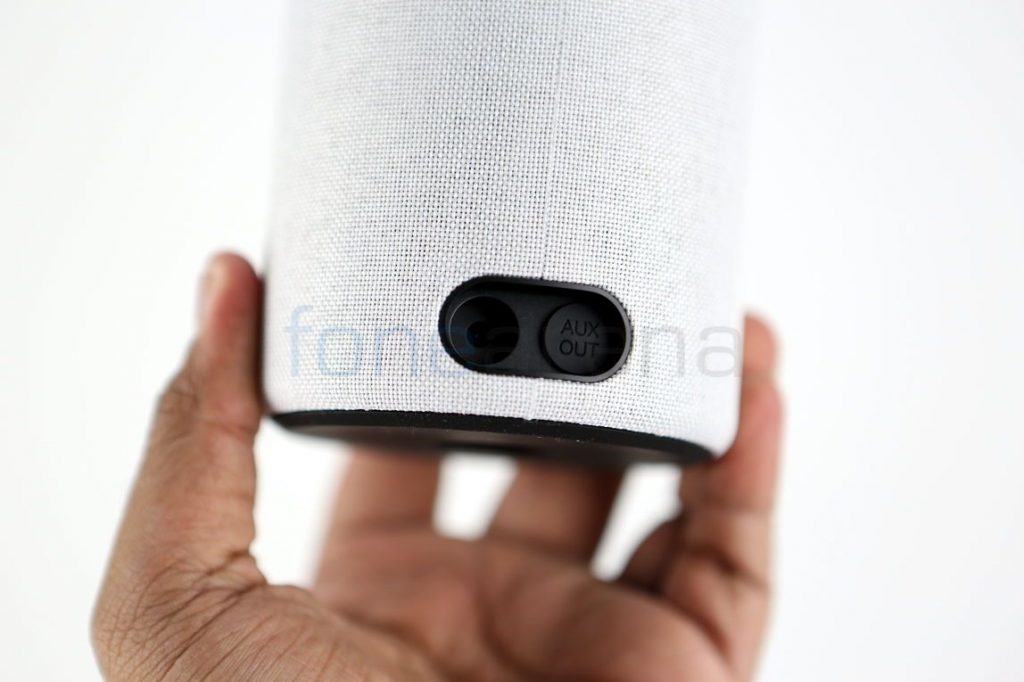 On the bottom part there is a power port and AUX out port so that you can connect the Echo to external speakers. It available by invitation to customers in India at Amazon.in at an offer price of Rs. 6,999, compared to the original price of Rs. 9,999.