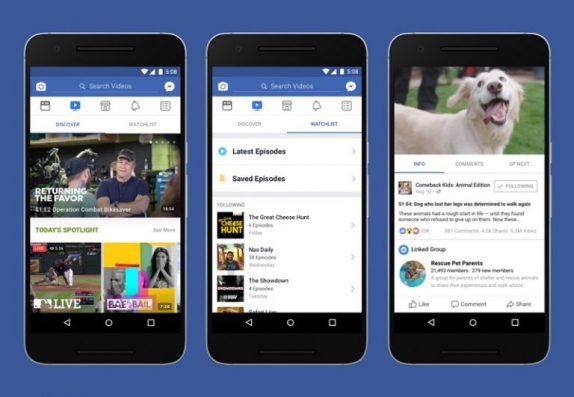 After launching the Watch video streaming service in the U.S. back in August, Facebook is aiming to bring the service to India next year sometime between January and March, according to a report from The Ken. The Watch video streaming includes shows, live sports events and more.
The move could be the fact that Facebook currently has a more number of users from Indian than elsewhere with 241 million users as of July. India is one among the top English speaking countries in the world nearly 400 million internet users, and this speaks for itself and more reason for Facebook to launch their service here.
Shows from various genres like lifestyle, comedy and children's entertainment are available, and each show gets its tab so that users can customize who which they follow.  It's open to a small pool of creators and viewers on the platform and can be found in the 'video tab' on Facebook.
Facebook has an advantage and can use its own flagship Facebook medium to collect more user data and what are the concerning demographics and interests. The Ken reports that creators are hoping that Watch service would help them solve the problems with YouTube like the discoverability and will be a better place to showcase their content.
Apart from launching Watch service, Facebook is also planning on sourcing regional-language content like Netflix and Amazon. There is no specific date for the launch of Watch service in India but will most surely happen sometime early next year.