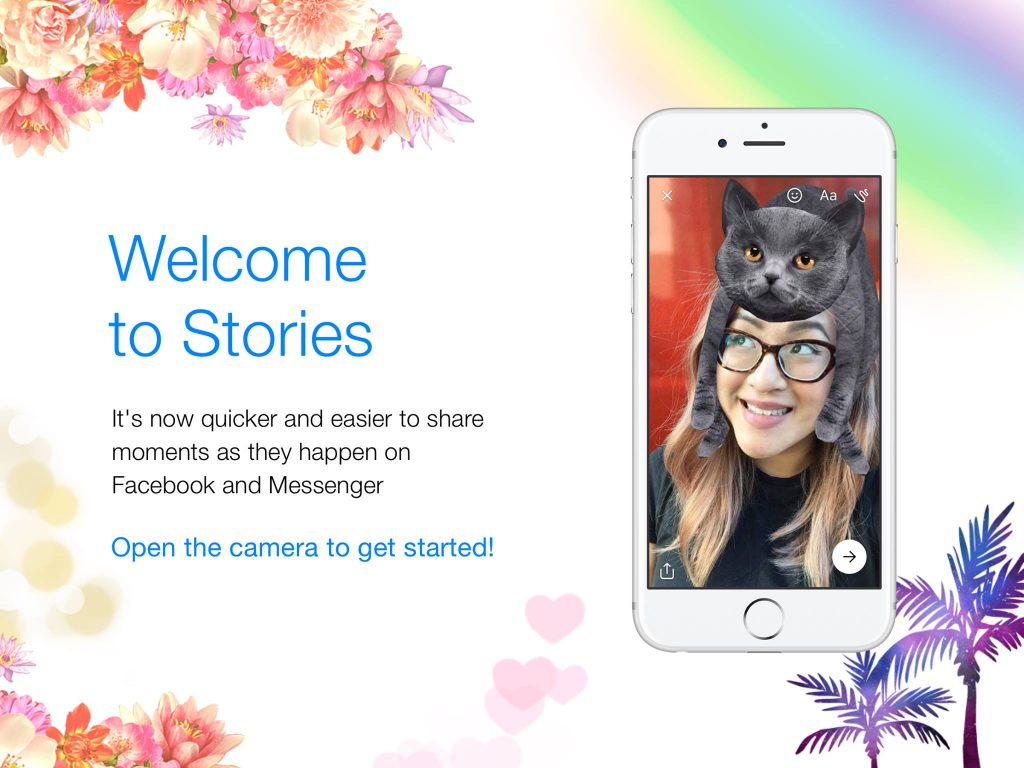 Facebook has killed off Messenger day feature and replaced it with Face Stories feature that will be synced. Meaning, Any photos or videos you add to your Stories will appear on both Facebook and Messenger and will be shared with common users on both the platforms.
You can now post any photo or videos on either of the platforms, and it will appear in both apps. No story of your friends or family will be left unviewed if you have already watched it in the other, this way you never miss out stories shared. Messenger day is now replaced with Stories, but you can still post on Messenger, and it will be synced with the Facebook main application as well.
However, the camera application will be distinct on both the applications, the Facebook camera will focus on AR, masks, themes, and effects, while Messenger focuses on adding captions and stylized text inviting friends to hang out. Uniforming stories could boost the usage of Facebook stories which hasn't been a success like Instagram and WhatsApp stories feature.
All the Stories replies and story messages will be directed to a private message in the Messenger app. For now, there's no longer disappearing messaging option on Facebook like before where Facebook Direct used to delete photos and videos after they are watched. Facebook is also launching collaborative Facebook Stories for Groups and Events, where users can contribute and view the stories which are ideal for parties and events.