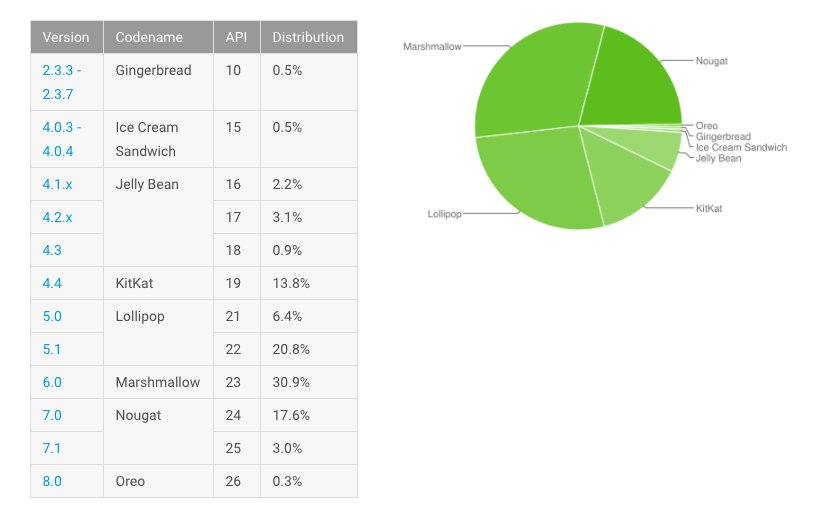 The latest Android distribution numbers for November are in, and they show that Android 8.0 Oreo is now on 0.3% devices, while Nougat retains to close to 17.6% devices. Though features wise Google is doing a great job, it is the adoption that is moving slow.
Thanks to the latest Pixel 2 phones, the Android 8.0 Oreo adoption has increased to 0.3% as opposed to 0.2% in October. However, the Nougat adoption has increased from 17.8% to 20.6%. Android 6.0 Marshmallow though has seen a downfall from October (32%), it continues to hold the largest percentage at 30.9%. Lollipop is down from 27.7% to 27.2%, which is the second largest after Marshmallow.
KitKat has also decreased to 13.8% from 14.5% in October. On the other hand, Jellybean has also decreased from 6.6% to 6.2%. Gingerbread and Ice cream sandwich are at 0.5%. All the data is collected from all the devices that visited the Google Play Store during a 7-day period ending on November 9, 2017, according to Google.