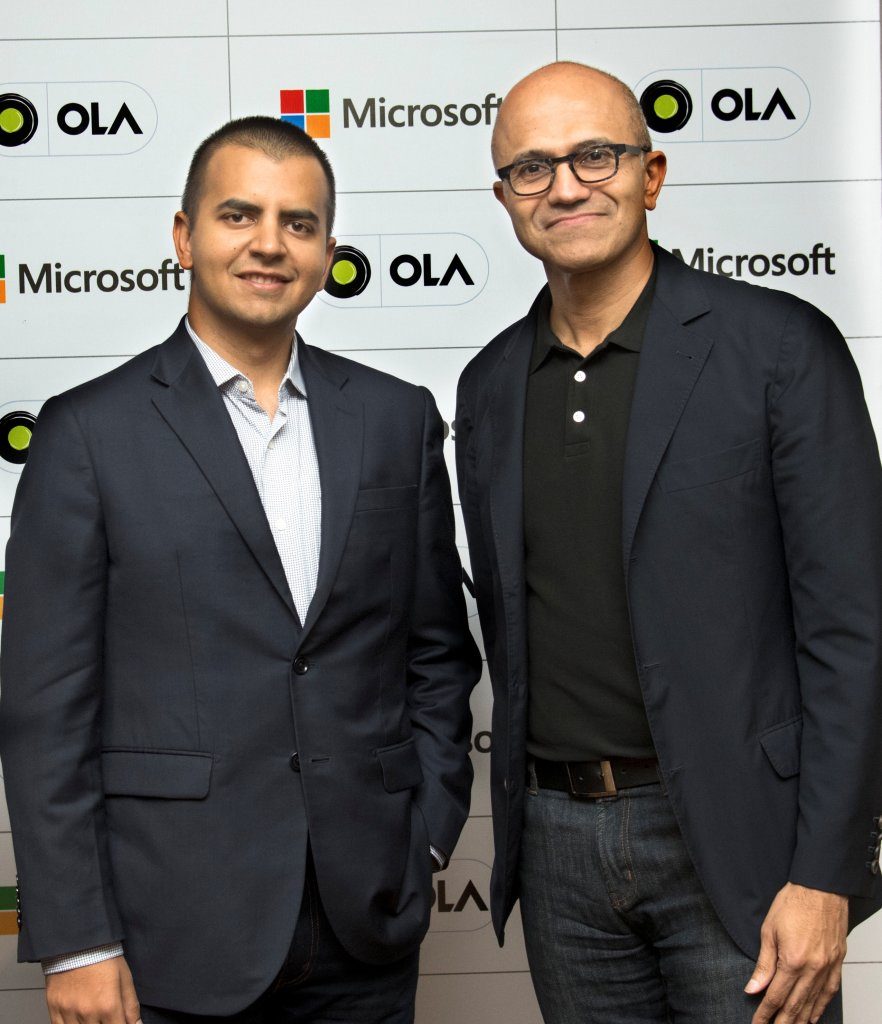 Ola has partnered with Microsoft to build a new connected vehicle platform for future. Microsoft will be the cloud partner as Ola said to use Microsoft Azure to power Ola Play its existing connected car platform.
This new technology is said to enhance driver and rider experiences with vehicle diagnostics, improved in-car productivity, advanced navigation, predictive maintenance of vehicles and more. Both Ola and Microsoft will take this new connected car platform technology to car manufacturers globally to integrate it into the vehicle system.
Ola Play is the heart of this partnership, and it is also the first connected car platform for ride-sharing which Microsoft will take leverage in AI and IoT areas to enhance driver experiences with telematics and navigation guidance. As for passenger, rider experiences with cloud-based infotainment and productivity; and provide auto manufacturers with custom digital experiences for their customers.
Ola says that Ola Play customers can use productivity tools such as Office 365, Skype for Business, voice-assisted controls built using Microsoft Cognitive Services and Bot framework in the car during the ride. The telematics platform will transform the car into an intelligent vehicle that is capable of assessing fuel efficiency, engine performance, and driver performance.
This technology can also predict breakdowns, enhancing safety and security. Microsoft and Ola also plan to build superior safety features and advanced driver assistance services, as well.
Commenting on the Partnership, Satya Nadella, CEO, Microsoft said:
Today's car is quickly becoming the ultimate computing device and together with Ola, we're focused on providing more intelligent, connected and productive experiences to our customers. The combination of Microsoft Azure, Office 365 and our AI platform with Ola Play will deliver new customer experiences and business opportunities across the automotive ecosystem.
Bhavish Aggarwal, Co-Founder, and CEO of Ola said:
Globally, the auto industry is experiencing a seismic shift as the definition of automobiles is increasingly changing from gas-powered vehicles to technology-packed, connected devices. With Ola Play, we have already set the tone for connected vehicles in India; together with Microsoft, we can make the new platform available to a larger, global audience and unlock futuristic experiences for customers worldwide.