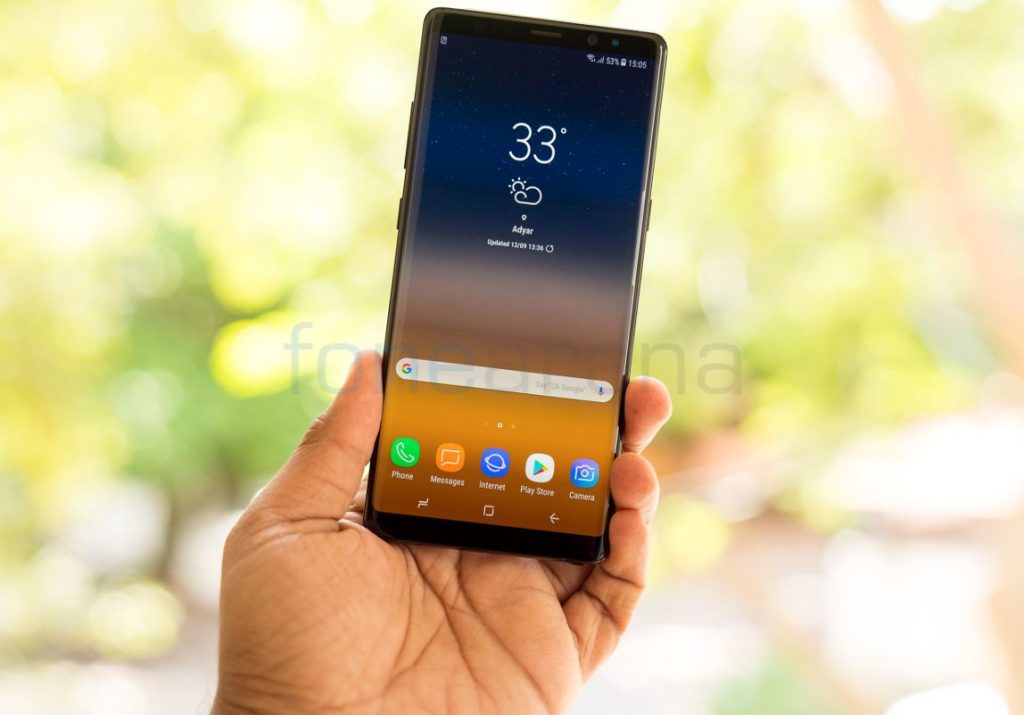 Samsung today introduced a new Galaxy Note8 Enterprise edition which is aimed at businesses and enterprise. Samsung had launched the original Note8 back in August, and the company is now promoting the enterprise edition as truly "business-first" offering for the product line.
While the rest of the specifications remain the same, Samsung has included few extra additions that would enhance the user experience of the business audience. The Galaxy Note8 Enterprise Edition features both Samsung Knox Configure and Samsung Enterprise Firmware Over the Air (E-FOTA). The Knox Configure will let the IT, administrators easily configure the devices remotely and update all of them at once.
With the Galaxy Note8, Samsung promises to roll out monthly security updates and patches for three years and purchase assurance that they can buy the same device model up to two years from availability. Rest of the features like the S-pen, infinity display, Samsung DeX, IP68 water and dust resistance are very well present in the enterprise edition as well.
The Samsung Galaxy Note8 Enterprise Edition is available through authorized Samsung channel partners and is priced at $994 (Rs. 64,210 approx.) which is slightly higher than the cost of the original Note8 which is $929.
Eric McCarty, Vice President, Mobile B2B Product Marketing, Samsung Electronics America said,
Modern enterprises are dealing with a conflict when it comes to their mobile strategies—a push and pull between what they require of IT to keep organizations secure and productive, and what their employees have come to expect when using mobile devices. We call this the IT Paradox, and the Note8 Enterprise Edition helps solve it by providing simple and comprehensive tools for IT to manage and secure their mobile environment, while giving users a device they will love.