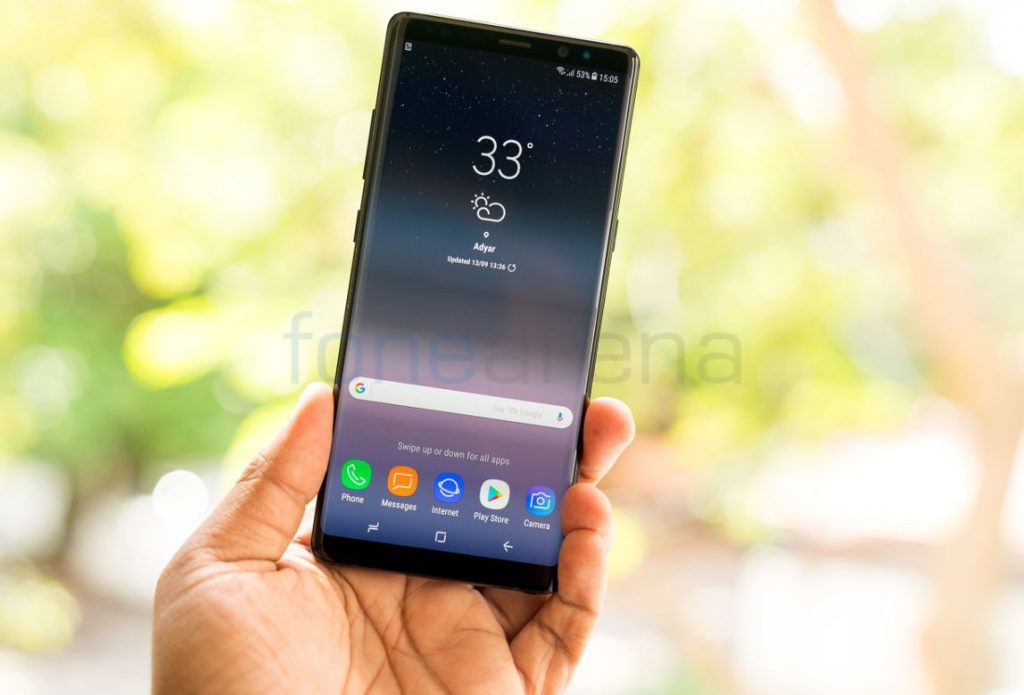 Samsung has reported its earnings for Q3 2017, in which the company has made operating profit of 14.53 trillion won ($13 billion), up 179.4% YoY for the quarter that ended September 30, 2017, as expected. This is a new all-time high quarterly profit, due to strong demand for high-performance memory chipsets for servers and flagship mobile devices.
It reported revenue of 62.05 trillion won, a increase from 47.82 trillion won last year and net profit of 11.19 trillion won, a 89% increase from 4.54 trillion won for the same period a year earlier.
IM sector that includes Mobile Communications and Networks Businesses posted 27.69 trillion won consolidated revenue and 3.29 trillion won operating profit for the quarter, down 18.9% compared to 4.06 trillion won in the same quarter last year. "Overall revenue and earnings decreased QoQ due to the higher sales portion of mid-to-low tier models," said Samsung
Smartphone shipment increased due to global roll-out of the  Galaxy Note 8 and solid performance of the new Galaxy J 2017. In the fourth quarter Samsung expects both smartphone and tablet demands to increase during the year-end peak season.
Although competition is expected to intensify in the premium segment, the company plans to focus on maintaining solid sales and profit QoQ through increased shipment of flagship models such as the Galaxy Note 8 and improve the product mix.
In the 2018, smartphone market growth is expected to recover; however, the difficult business environment is likely to continue due to intensifying competition and higher materials costs. Samsung plans to enhance leadership in the premium segment and to improve profitability through optimizing product lineups. It will aim to secure business growth opportunities through new technologies such as 5G and by strengthening services and software competencies.
After the announcement of resignation of the company's Vice Chairman, Kwon Oh-Hyun earlier this month, Samsung today announced appointments of Kinam Kim who will head the Device Solutions (DS) Division, Hyunsuk Kim who will head Consumer Electronics (CE) Division, and Dongjin Koh who will head the IT & Mobile Communications (IM) Division. It said that it will maintain the current three co-CEO management structure.
Samsung also said that president Sang-Hoon (SH) Lee will leave his position as CFO, to become the company's board chairman, as recommended by the company's outside board members. He will succeed Mr. Kwon next March. This would mark the first time that the Company will separate the Chairman of the Board and the CEO roles.