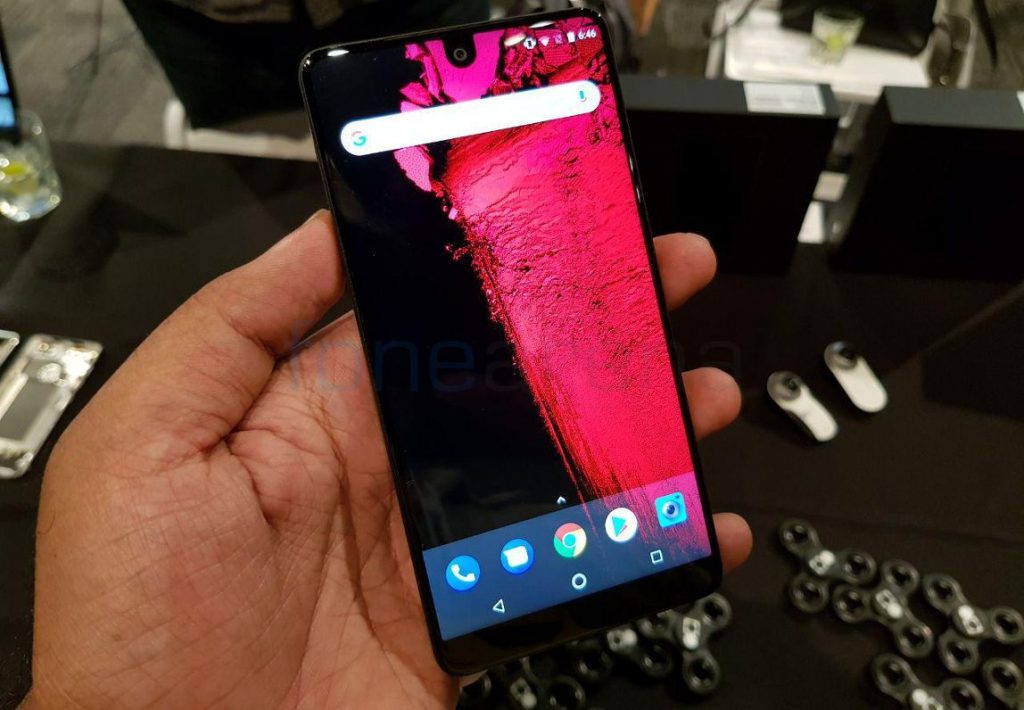 Essential has rolled out a new update to the Essential PH-1 that brings October security patch, fingerprint gestures and most importantly, KRACK WP2 Wi-Fi protocol vulnerability. The company has been very active in pushing updates since the launch.
The new build of Nougat doesn't bring any new features. Instead, it bought bug fixes and security patch. The update also fixed the touch scrolling issue, and fingerprint gestures like swiping down the sensor let you access notifications. The update comes with a build number Build NMJ20D and is just 74.8MB in size. The update has started rolling out from today.
[HTML1]
Though the update fixed crucial things like the WPA2 Vulnerability, there are few issues that persist. Few users on Reddit have reported issues with notifications showing up below the front-facing camera notch, scrolling is still not perfect as some apps like Chrome, Discord still seems to be jittery. Few apps won't go back to the previous screen until the back button is pressed twice.
Google Assistant no longer covers the entire screen like it used to and it shows an artificial status bar. Reddit users also report that resting a finger on the Fingerprint sensor disables the screen from responding to touches and it will become functional only when you remove the finger from the sensor. Essential might be rolling another update in the future that might fix the issues pointed out on Reddit.