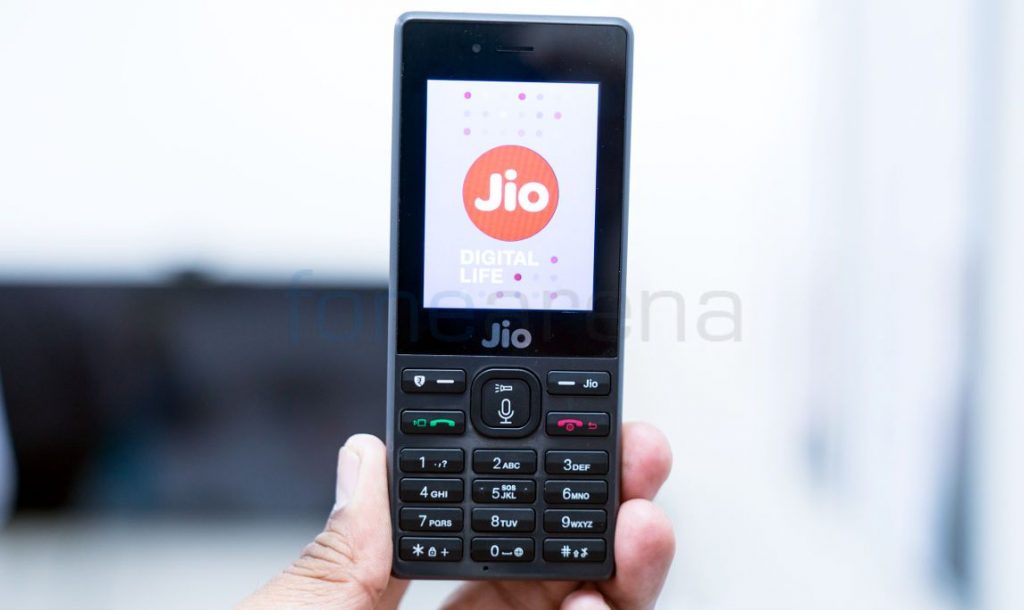 Reliance Jio's VoLTE feature phone – JioPhone which was launched back in July went on sale in India in August. The JioPhone is powered by KaiOS, and now the production of the JioPhone has been kept on hold, according to a new report. It is heard that the company is in talks to bring out an Android-based phone.
The current JioPhone runs on KaiOS which is a version of the Firefox OS and with Jio claiming to have taken orders for over 6 million units in the first sale in India so far seems to have been rethinking on a new strategy for the Jio feature phone. Airtel this month partnered with Karbonn and Celkon to launch two 4G VoLTE powered handsets, and in the same manner, Vodafone too has teamed up with Micromax to launch Bharat 2 phone last week.
The report says that three sources one of which is a person close to Jio, an executive at a rival operator, and a company insider have confirmed that Jio phone with Android OS might be seeing the light in the day soon. There are certain limitations, and very few apps that are compatible with KiaOS and Jio is in talks with Facebook and Google for bringing out WhatsApp, Facebook, Google, YouTube apps for the JioPhone current version. However, there is no comment from either Google nor Facebook in this regards.
Though at the annual general meeting of Reliance Industries, Mukesh Ambani, had mentioned about the target of making five million JioPhones available every week, the sources say that "It's not that the target is changing… but a walled garden approach doesn't work in mobile phones, it hasn't worked in the past, and it will not work in the future." It totally makes sense for Reliance Jio to go with Android Go, as Google can come into the picture with its software expertise.
Pricing details of the Android-powered JioPhone is unknown, and it is not clear yet if the same tariffs will apply for the new phone as well.