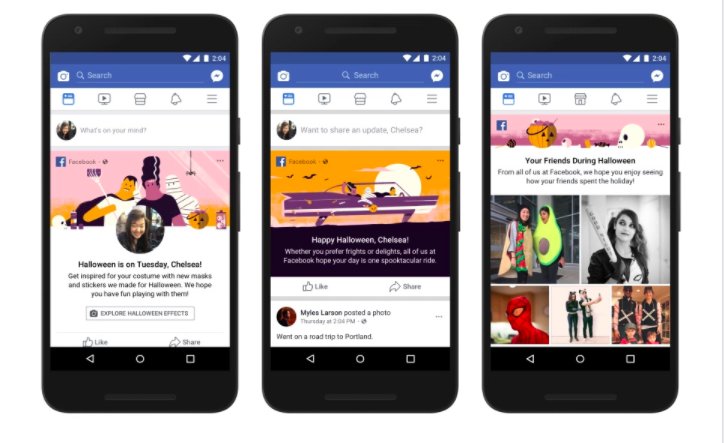 After rolling out Halloween inspired stickers and live filters to Instagram, Facebook and Messenger apps are now updated and themed to fit the Halloween theme best. The new update brings dozens of Halloween-themed masks, frames and stickers.
Facebook has added new effects like Halloween inspired themes, masks, filters, frames and more in camera, Live, and Messenger. It also gets a new interactive game which lets you turn into a trick or treater who jumps their way out of a spooky haunted house. While posting status updates on Facebook, you can now try out different Halloween themed backgrounds for the text posts.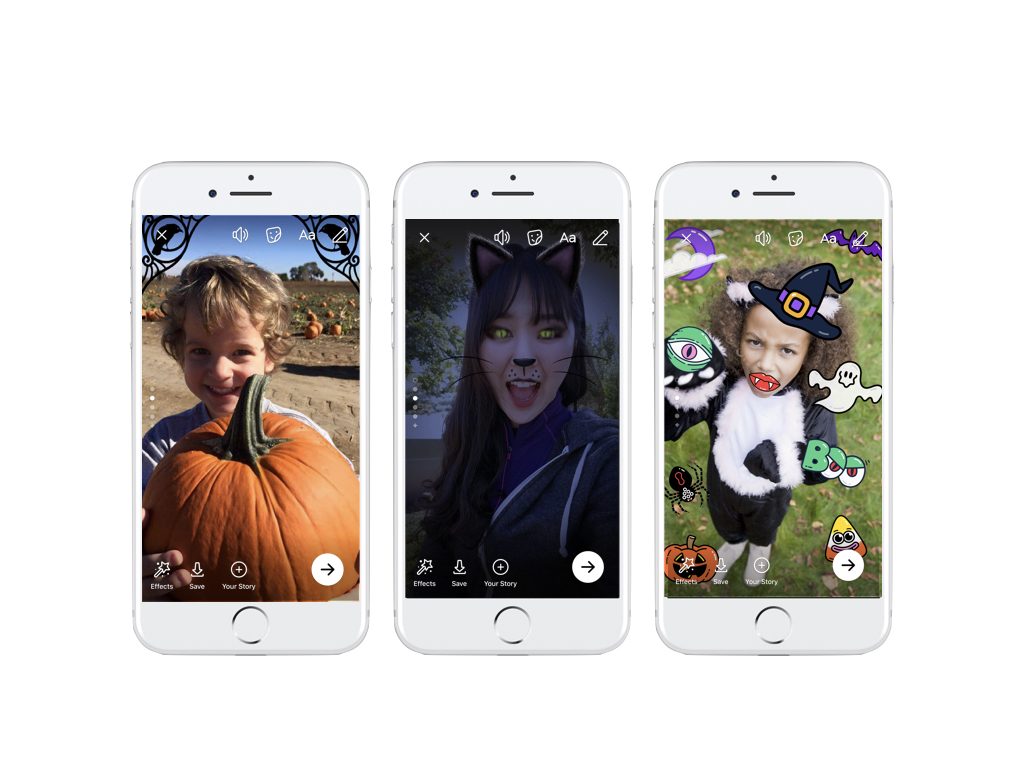 The camera section in the Facebook gets more than twelve different spooky masks and frames to let you click your Halloween costume. Additionally, you can even go live on Facebook with the Halloween effects like scary masks, frames, stickers. There is also a new interactive game within the camera section that turns yourself in a trick or a treater who jumps out of a spooky haunted house by hopping up the walls to escape.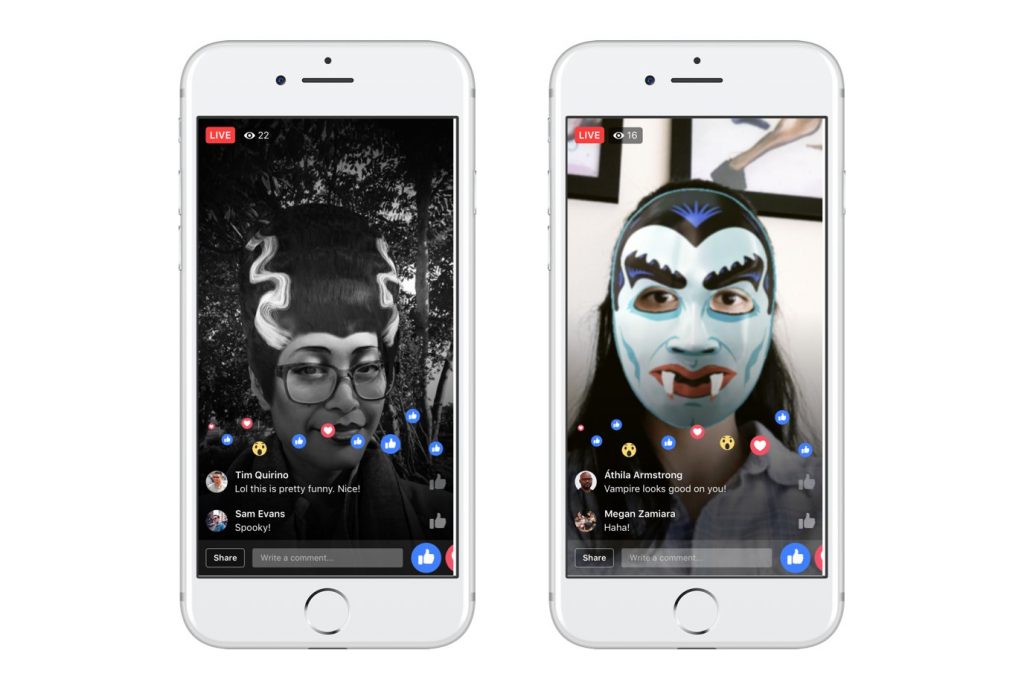 Facebook says that with over 500,000 Halloween events planned this year, it made easier for people to find events near them by sending prompts about the Halloween events that may interest you. Furthermore, the messenger app too gets the action, you can try a number of Halloween masks and frames in the Messenger Camera and can also have video calls with your friends with same effects.