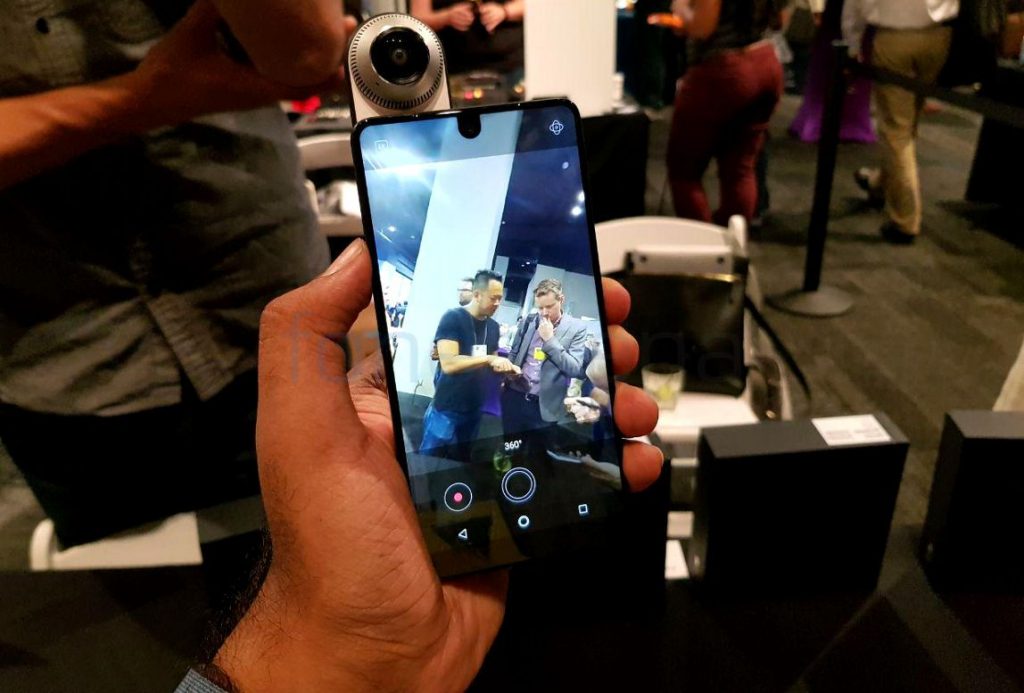 Keyssa Inc, backed by iPod co-creator Tony Fadell is suing Android co-creator, Andy Rubin's Essential over Connector technology which connects to devices like camera, etc. without wires or WiFi. The company is accusing Essential of theft of trade secrets in a legal lawsuit filed on 16th October, Monday in U.S. federal court in San Francisco.
Keyssa Inc has been developing a new chipset that will make the transfer of large amounts of data from one device to another without using wires and WiFi connection. The company has partnered with Samsung Electronics Co Ltd, Hon Hai Precision Industry Co Ltd which is Foxconn's parent company and others to make this a standard feature among smartphones.
The Essential Phone which was released back in September was the first smartphone in the market to feature a wireless connector which the phone uses to communicate with the 360-degree camera accessory that Essential had introduced along with the phone. Now, Keyssa claims in the lawsuit that Essential has involved in the design and technology discussions with Keyssa for ten months, but ultimately ended the relationship. The lawsuit further states that in November 2016, Essential mentioned that it would use a chip from SiBEAM, a division of Lattice Semiconductor.
Though Essential phone uses a different chipset, the ultimate design and technology incorporated were developed by Keyssa to implement them in smartphones. The information shared with Essential along with 20 other Keyssa engineers during discussions were trade secrets, and Essential was barred from using any of the information for making commercial use with regards to the non-disclosure agreement between the companies claims Keyssa in the lawsuit.
When Reuters approached Keyssa, the company said:
Keyssa has not been compensated for Essential's use of this guidance and know-how, and we are pursuing this action because our attempts to resolve this matter through discussions with Essential have not been successful.
However, Essential is yet to comment on the issue.