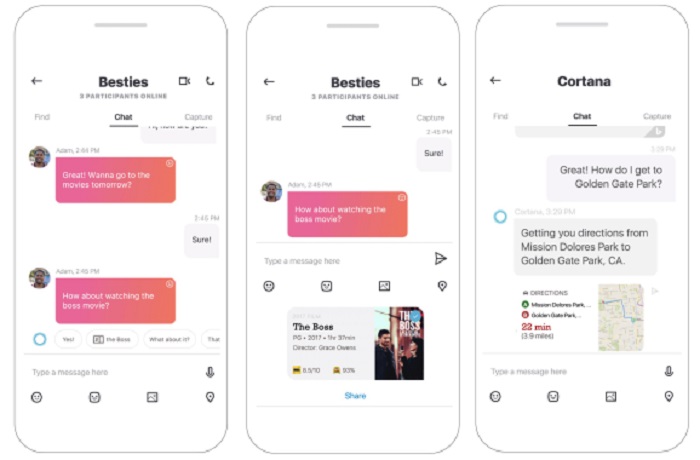 Microsoft is finally bringing Cortana to Skype for Android and iOS. Cortana will now appear as a permanent contact in every Skype user's contact list. It will offer smart replies during chats to make conversations easy. The suggested responses can be accessed with a tap. 
Cortana will also help you with restaurants or movie reviews. The smart assistant can detect when you are talking about scheduling events or things you have to do and will recommend setting up a reminder, which you will receive on all your devices that have Cortana enabled. Cortana on Skype does not yet work in voice or video calls. Google's Allo also supports smart replies and while Facebook is bringing bots for Messenger.
Cortana for Skype is rolling out in the US starting from today and it will be expand to more countries in next few months.