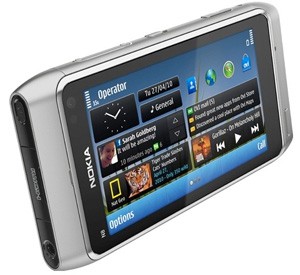 Nokia is good in two things, making good devices and delaying them. I have a bad news for folks who are currently looking forward to the Nokia N8. Engadget is reporting that Nokia is delaying the device for a few weeks, and they will launch it in early October instead of launching it in last week of September. The reason of delaying is that Nokia want to make some final amendments to the N8. So folks hopefully we will see the N8 in the first weeks of October. Have a look on the full statement:
"The amount of preorders has exceeded our expectations and we are working hard to deliver the Nokia N8 to the market. In some markets, we had planned to start delivering the Nokia N8s to our pre-order customers by the end of September. To ensure a great user experience, we have decided to hold the shipments for a few weeks to do some final amends. We're thrilled with the response that we've had to the Nokia N8 and assure everyone who've pre-ordered it already that it'll be worth the wait! We expect consumers to get their Nokia N8s during October."
Gaurav was first to indicate a delay but we decided to wait till 23rd to confirm the delay. Stores in Chennai told us handset would become available to customers who pre-ordered it on 23rd Sept but could not confirm the pricing but they indicated a price range of Rs.23000 – Rs.28000.