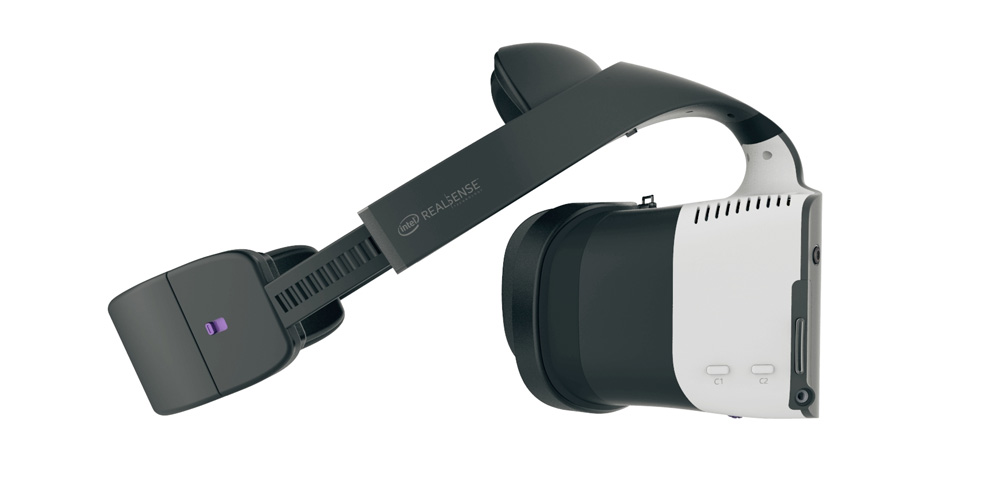 Last year, Intel unveiled an all-in-one virtual reality (VR) headset dubbed as Project Alloy at the 2016 Intel Developer Forum in San Francisco. Now, the company is pulling the plug on Project Alloy that allowed third-party companies to build VR headsets based on Intel's hardware.
The platform that was set for a launch this year has been officially scrapped, according to a latest report from Road To VR. It appears that hardware makers like HP, Dell were not interested in using the headset designs. Intel will focus on other initiatives like its Movidius chips for processing images and RealSense 3D camera tracking technology, added the report.
Intel shared following statement with the tech website,
Intel has made the decision to wind down its Project Alloy reference design, however we will continue to invest in the development of technologies to power next-generation AR/VR experiences. This includes: Movidius for visual processing, Intel® RealSense™ depth sensing and six degrees of freedom (6DoF) solutions, and other enabling technologies including Intel® WiGig, Thunderbolt™, and Intel® Optane™. All of these Intel technology solutions are supported by a robust portfolio of software capabilities, and we're building out a VR support ecosystem, from software design kits to reference designs, to spur innovation that's enabling rich and immersive content. Project Alloy served as a great proof of concept for Intel and the industry – showing what's possible in a high-performance, immersive and untethered VR experience. What we've learned through Project Alloy will inform future efforts.
The Project Alloy VR headset used Intel's RealSense technology which essentially are cameras that can measure relative depth and position, and even orientation.