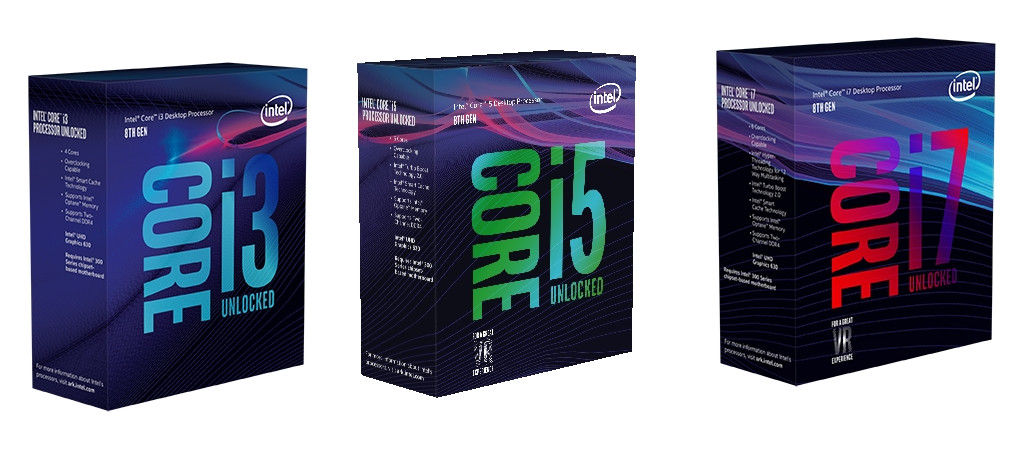 After announcing 8th Gen Intel Core processor family for 2 in 1s and ultrathin notebooks back in August, Intel today announced its  8th Generation (Coffee Lake) processors. This includes its first-ever 6-core Intel Core i5 desktop processor and first-ever 4-core Intel Core i3 desktop processor and new Core i7-8700K processor, which Intel says is its best gaming desktop processor ever capable of 4.7 GHz maximum single-core turbo frequency, the highest frequency ever from Intel thanks to Intel Turbo Boost Technology 2.0.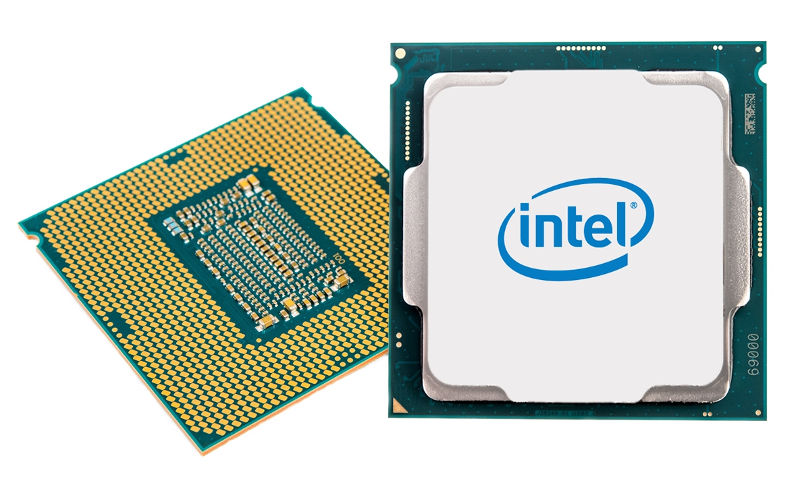 These have up to 40 platform PCIe 3.0 lanes for system expandability on graphics, storage and I/O and are supported with new Intel Z370 chipset-based motherboards.
Intel promises frame rate improvements of up to 25% compared with 7th Gen Intel Core and up to 65% faster editing in content creation compared with a 3-year-old machine.
These have Intel Turbo Boost 2.0 technology, Intel Hyper-Threading technology, DDR4 RAM memory technology support, which allows systems to have up to 64 GB of memory and up to 2666 MT/s memory transfer speeds, ability to set an overclocked ratio per core with unlocked processors, when paired with select chipset SKUs, to provide you more control and more granularity for overclocking.
Processor
i7-8700K
i7-8700
i5-8600K
i5-8400
i3-8350K
i3-8100
Base clock speed (Ghz)
3.7
3.2
3.6
2.8
4
3.6
Intel Turbo Boost
Technology 2.0
maximum
single core turbo
frequency
(GHz)
4.7
4.6
4.3
4
N/A
N/A
Cores /
Threads
6/12
6/12
6/6
6/6
4/4
4/4
Thermal
Design
Power
95
65
95
65
91
65
Unlocked
Yes
No
Yes
No
Yes
No
Intel Smart
Cache
12MB
12MB
9MB
9MB
6MB
6MB
Intel UHD Graphics
630
Graphics Dynamic Frequency (MHz)
Up to 1200
Up to 1150
Memory
Support
Two channels DDR4-26662
Two channels DDR4-2400
RCP
Pricing
$359
$303
$257
$182
$168
$117
The 8th Gen Intel Core desktop processors will be available beginning October 5, 2017 starting at $117 (Rs. 7,600 approx.) and goes up to $359 (Rs. 23,335 approx.) for the high-end i7-8700K.