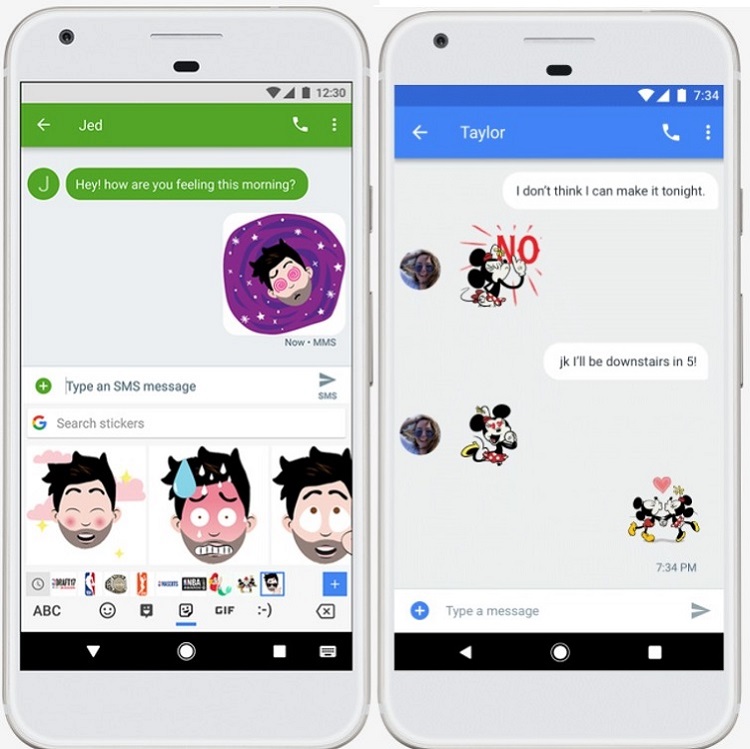 Earlier this month, Gboard for Android beta added support for stickers and Bitmoji. Now, Google has officially rolled out stickers and Bitmoji for Gboard app on Android in the latest update.
Gboard will allow you to insert stickers or Bitmoji into any app that supports image pasting. After updating the app, you will see a new sticker tab in Gboard next to emojis and GIF. You can get Bitmoji and stickers by tapping on them. In order to start using them, you have to install sticker packs from Play Store and download the Bitmoji app. Once you install sticker packs, they will show up on the bottom of the keyboard as an icon. Similar to GIFs, you can search for stickers as they appear in a carousel.
The sticker collection includes Mickey Mouse, NBAmoji, Google Allo selfie stickers, Disney Princesses, Hello Kitty, Garfield, Powe Rangers, Star Wars and more.