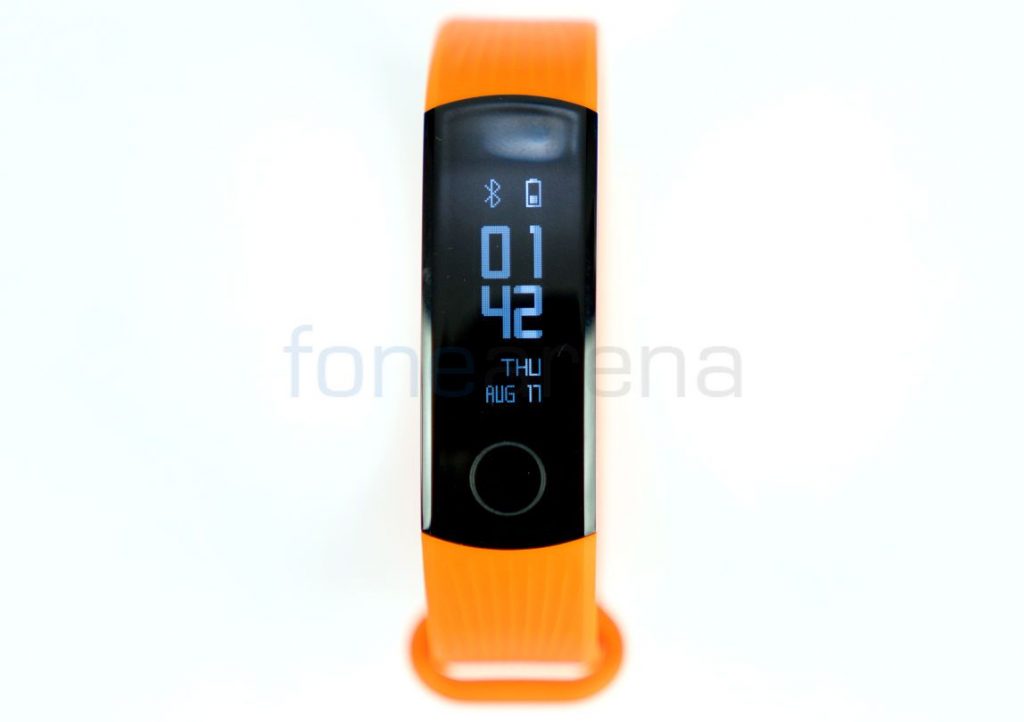 One of the best ways to track your health is to buy a good fitness tracker. As the day passes by, the tech market is filled with a lot of fitness trackers from several companies. The main reason to buy a fitness tracker is to make note of our vitals, quality of sleep, step count, calories burned and much more.
In recent days, the cheapest yet good fitness trackers are made by the Chinese handset makers –Xiaomi and Honor. Xiaomi's Mi Band 2 garnered lots of attention for its "Value for Money" factor among the critics and masses. In a desperate attempt to overshadow its competitor, Huawei's Online brand Honor launched its third-gen fitness tracker dubbed as Honor Band 3 in India recently at a price tag of Rs. 2,799. So how good is the Honor Band 3 for sub 3K category? Let's find it out.
Unboxing
Box content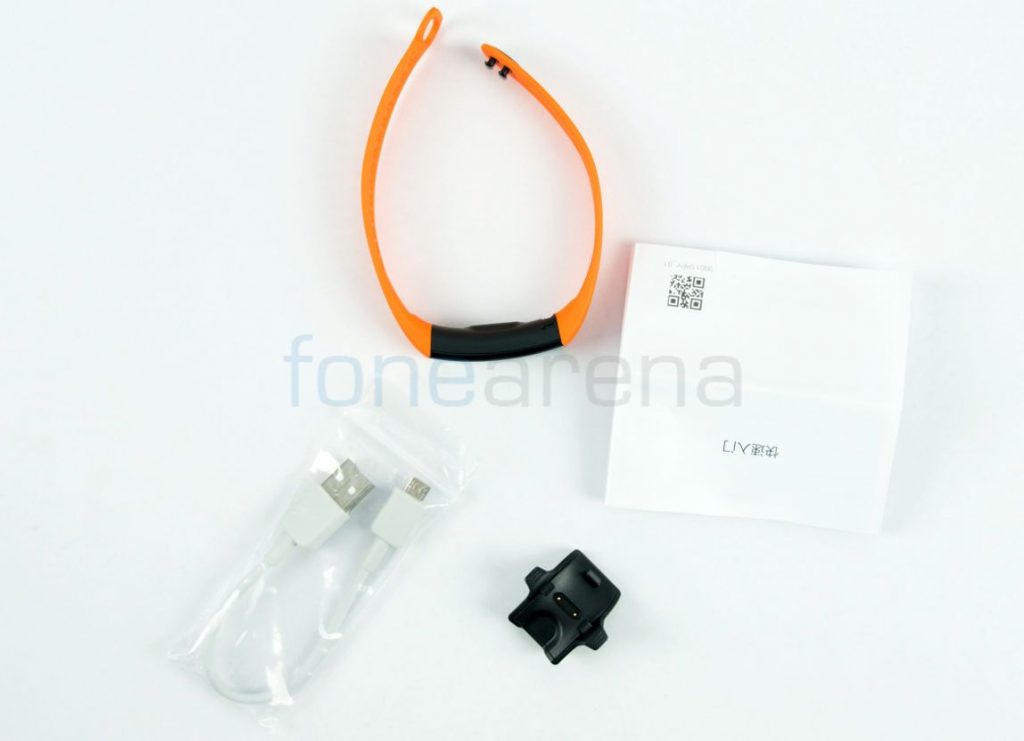 Honor Band 3 in Dynamic Orange color
Charging Cradle
Micro USB cable
Quick Start Guide and Warranty information
Design and Hardware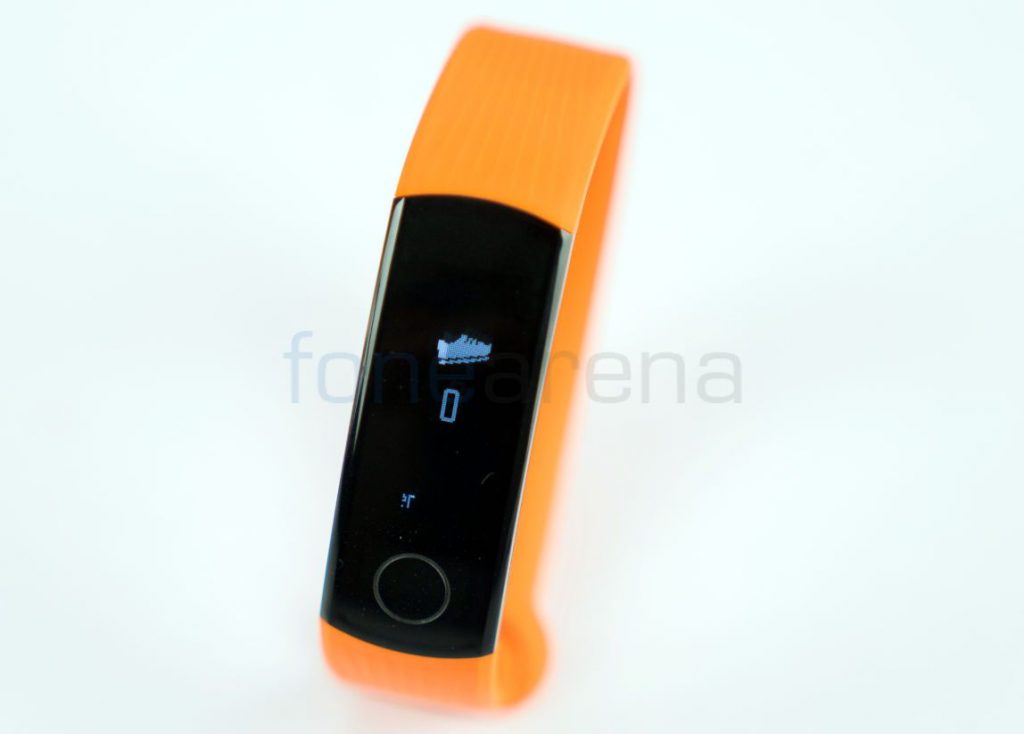 The Honor Band 3 sports a 0.9-inch vertical PMOLED black and white display that shows all the information related to heart rate monitoring, workout sessions, running, cycling activities, and smartphone notifications as well. The display is clear and bright enough to see under direct sunlight and tends to consume very little power as well. You can just see all the stats by tapping it on the circular touch enabled part in the display module itself. The scrolling through the interface to see the stats is crisp and clean. The band does wake up in the first attempt when you twist your hand.
The Honor Band 3 is pretty light as it measures 10.3 x 43 x 16.5mm in thickness and weighs just 18 grams. On either side of the display module, it is attached with 16mm wide strap made of thermoplastic polyurethane, which is comfortable to wear even though hands are sweaty. There is a buckle on one end of the band that goes into the holes that are present on the other side. Unlike Mi Band 2, you cannot remove the module alone as it attached to the strap.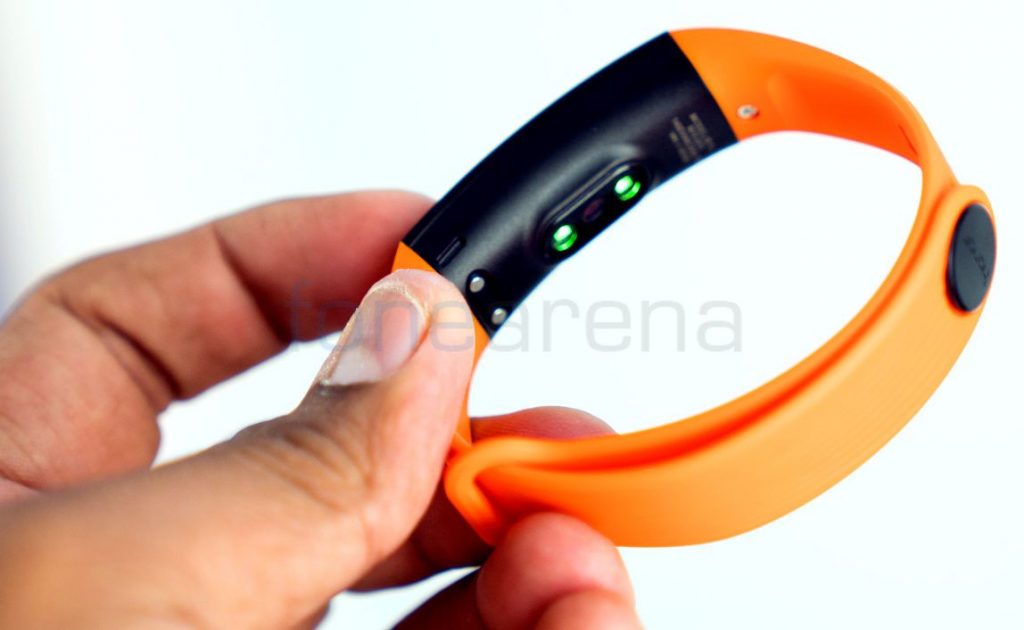 Talking about the placements, the Honor Band 3 has a heart sensor at the back and we have two pogo pins for charging just below it.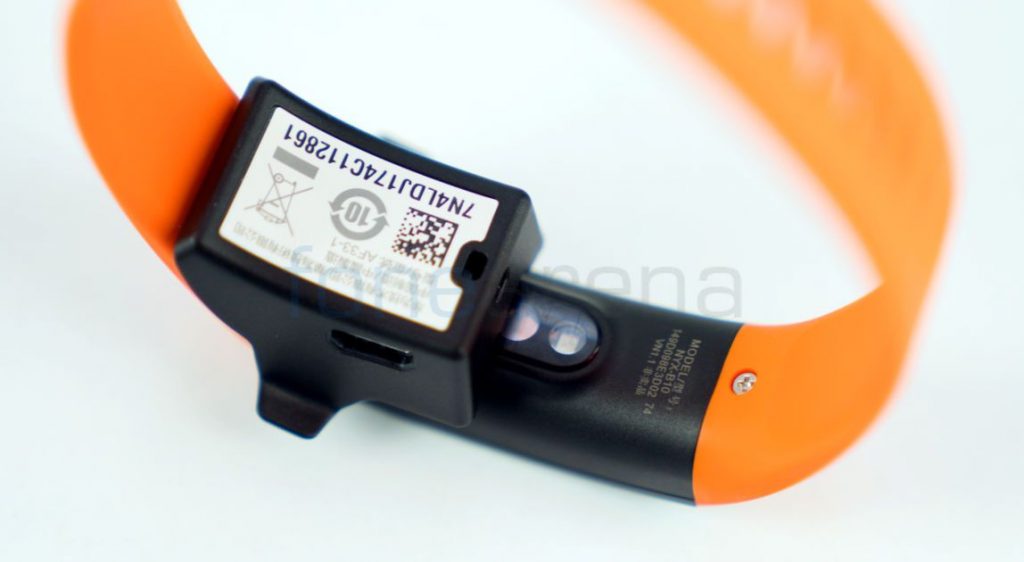 To charge this device, we need to place the band on the cradle perfectly so that two pins touch the other two on the cradle.
In order to pair the device to your mobile phone, you need to install Huawei Wear app from Google Play Store. Connecting the Honor Band 3 with the app was simple and smooth. However, it will also prompt you to install other apps including Huawei health and more.
Software and Performance
Once you download the app, you need to fill in the basic details including your name, sex, height, weight and your birthday. In the app, you can switch on the activity reminder toggle, which reminds you by vibrating when you sit in one place for an hour.
By default, the automatic heart rate measurement will be 'Off' as it affects the battery life. You can turn it on from the app to monitor your heart rate 24 hours per day. Moreover, it also has an option called 'Smart Alarm' that wakes you up earlier than your specified time if it detects you are in light sleep. You can set a maximum of 5 alarms in your band itself.
Also present is the notification management toggle, which sends push messages to the notification panel if you switched on the toggle for specific apps. Having said that, the messages won't be sent, if you're sleeping or enabled DND mode as well.
There are other options present in the app including — Raise the wrist to wake screen, Rotate to switch the screen and wearing preference. To see your fitness data, it takes you to Huawei Health app directly. You can pair the band with Android (4.4 or later) or iOS (8.0 or later). get a notification for calls, messages, and apps like WhatsApp, and so on.
The step counting is not quite accurate as it shows more steps than what I actually took. To confirm this, I consciously counted my steps and checked the band as well. The graphical representation is neat, minimal and easy to understand as well. It shows total steps, distance traveled and calories burnt.
When it comes to heart rate monitoring, it takes around 6 to 8 seconds to show the heart beat in rpm. Since it is water-resistant, it can be used when swimming and has custom swimming mode that tracks swim times, calories burned, and more. The sleep tracking on the band is pretty good where, it shows deep sleep, light sleep and awake option.
In addition to fitness and sleep monitoring, it also offers notifications and alerts for calls and messages and also has Incoming call mute function.
The Honor band 3 is juiced with 105mAh battery, which as per the company claims can go for 30 days on a single charge. But in reality, we got around 18 days on a single charge, which is pretty impressive. It takes easily around 1.5 hours for charging from 0 to 100%.
Conclusion
When it comes to fitness tracking, the Honor Band 3 is not quite accurate but does a decent job. If you want to get a simple idea of your day-to-day fitness regime without investing too much on a device, Honor Band 3 is your answer. Having said that, Xiaomi Mi Band 2 is bit cheaper and does an effective job when comes to fitness tracking.
The Honor Band 3 comes in Dynamic Orange, Classic Navy Blue, Carbon Black colors and available available exclusively on Amazon.in.