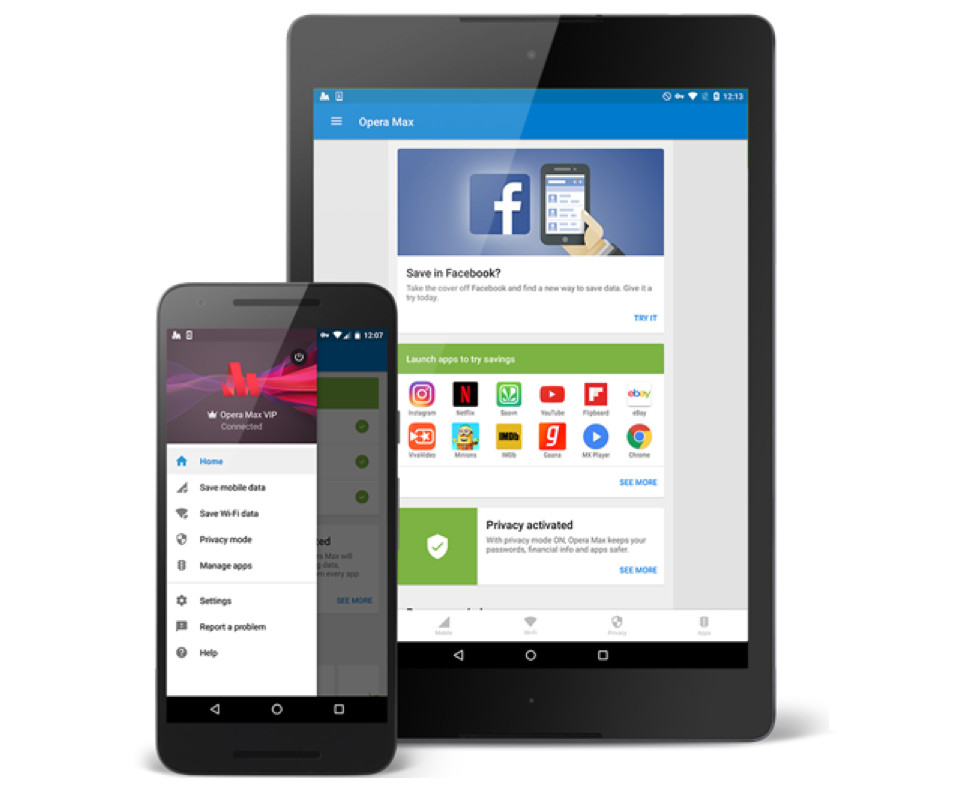 Opera has officially discontinued its Opera Max data saving app. Introduced in 2014, the app was launched in India in 2015. It app compresses cellular data across all contents such as videos, photos, media, almost all apps and websites. The Opera Max app has now been taken down from the Play Store.
Opera said in a blog post,
The product had a substantially different value proposition than our browser products, and represented a different focus for Opera. We, therefore, focus on our browsers and other upcoming services.
Opera said there will be no further upgrades for Opera Max. The app was last updated in May with new UI and other features. Existing users can still access Opera Max for a "period of time," but Opera will announce the termination of server-side support sometime in the near future. The app had more than 500,000 installs.