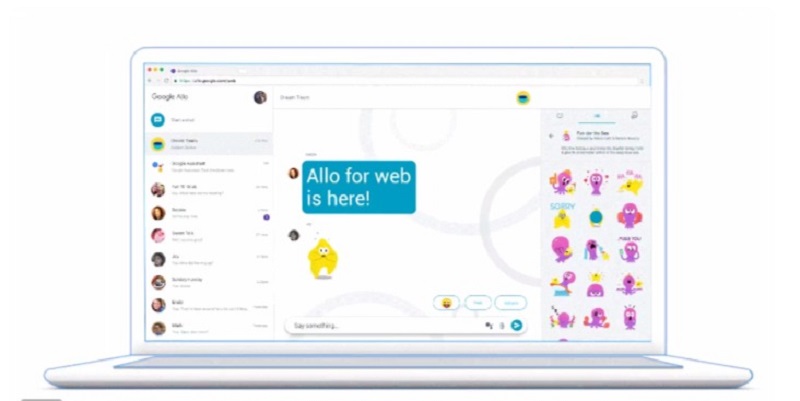 You can finally use Google Allo on your desktop. The web client of the Assistant-powered messenger app was in the works since the beginning of this year.
[HTML1]
In order to use Allo on PC, you will have to open Allo on your Android phone, where you will see "Allo for web" in the mobile app's menu. You will have to select "Scan QR code" and scan the QR code that is displayed on the web page. Once it is connected, Allo for web will open on the browser. It must be noted that the web version of Allo works only with Android phones, but Google says it will soon bring web support for iPhone. Google also states that Allo for web works only with Chrome and will not work with any other browsers.
The UI for Allo for web is almost similar to the mobile app including emojis, smart replies, stickers, media sharing and access to the Google Assistant. All the contacts are placed on the left side while the chat takes place on the right side. Announced last year in May, Google Allo was launched for Android and iOS in September. WhatsApp launched its web app in January 2015 followed by desktop apps for Windows and Mac in May 2016.