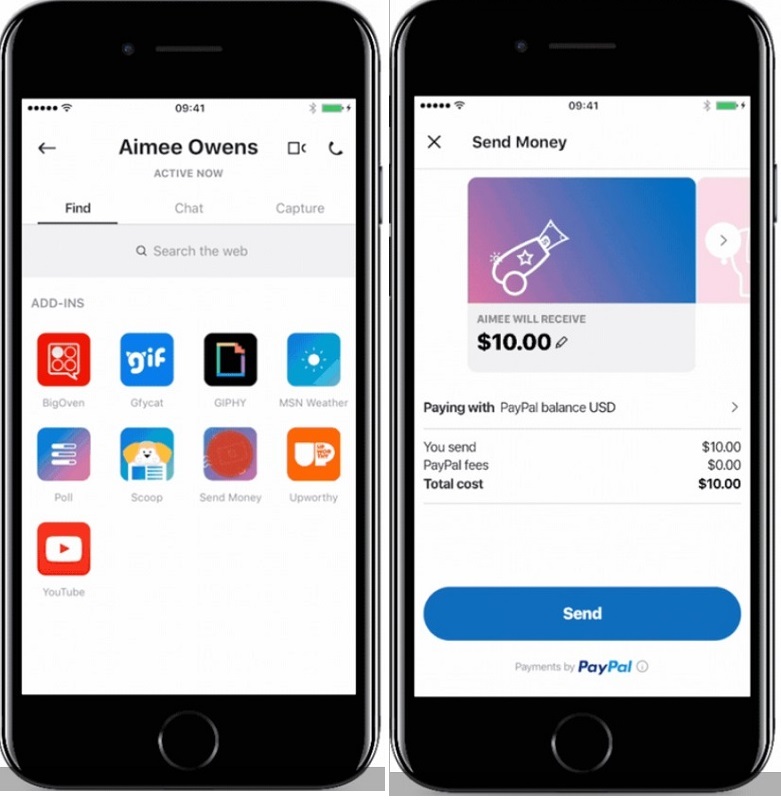 Skype and PayPal have teamed up to allow users to send and receive money right within the chat from the Skype app. The Send Money feature is live in 22 countries, including the US, UK, Canada, and a number of European markets.

You will be asked to confirm your location while sending money for the first time. If the Send Money feature is available in your location, you will need to link your PayPal account to your Skype profile. In order to use the feature, tap "Find" in the Skype chat or swipe to the right and select "Send Money" from the add-ins. After selecting the country your friend lives in, you will be able to enter the amount of money you would like to send.
The sender will need to have the latest Skype mobile app but the receiver can use any version of Skype. However, to use the Send Money feature, sender as well received should be living in one of the 22 countries where the feature is live. If you're sending funds from the U.S., for example, to someone in Europe, you will have the option to send money in Euros.
Skype recently updated its mobile app with a major overhaul that brings it in line with popular chat apps. The Send Money feature is not available in India yet however, PayPal launched two Technology Innovation Labs in Chennai and Bengaluru.