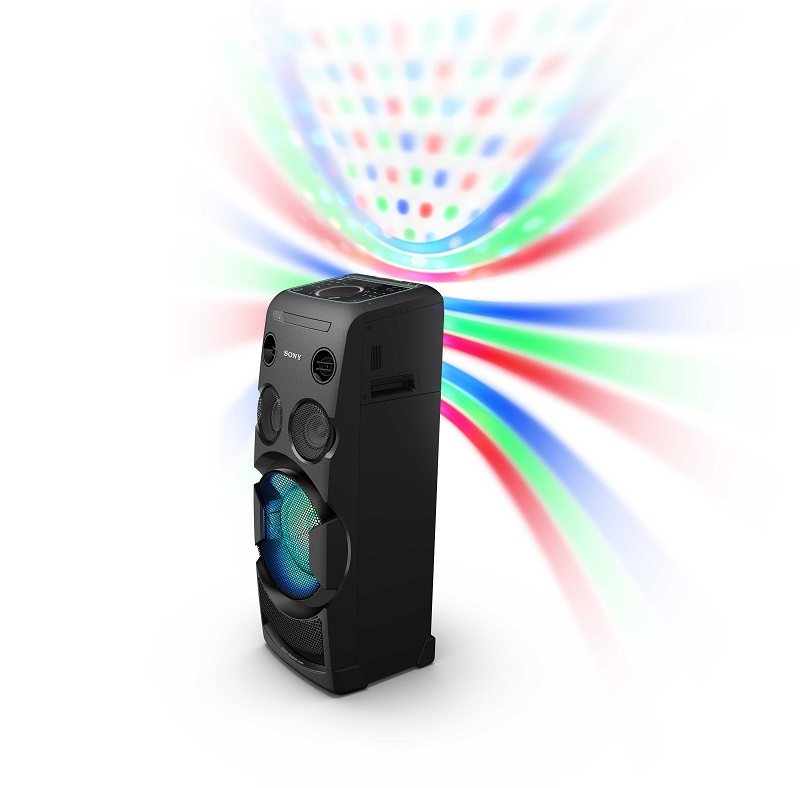 Sony has launched a new portable one-box home audio system – MHC-V50D in India. It comes with Smart High Power Technology and Mica Cone speaker. The highlight of the the speaker is the motion control technology can drive a smartphone's motion with a simple left and right shake to change tracks; play and pause favorite tracks and also manage the volume control.
The speaker is embedded with an option for built in DVD/CD player, USB port, audio input and HDMI output and also comes with a built in FM radio tuner. It boasts of features like party lights, guitar input, karaoke mode, motion control and DJ effects. Users can also control music via WiFi or Bluetooth. The audio output capability is slated at 660W. Moreover, the MHC V50D is equipped with intuitive operations that lets you control the music via WiFi or Bluetooth.
MHC-V50D can offer speaker illuminations as lights are directed through a lens to spread a wide light pattern.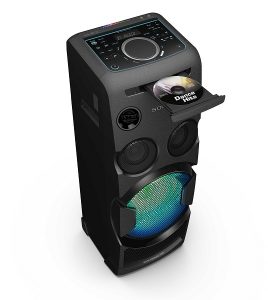 The Sony one box MHC-V50D audio system is priced at Rs 33,990 and is available from July 13, 2017 at all Sony Centers and major electronic stores across India.