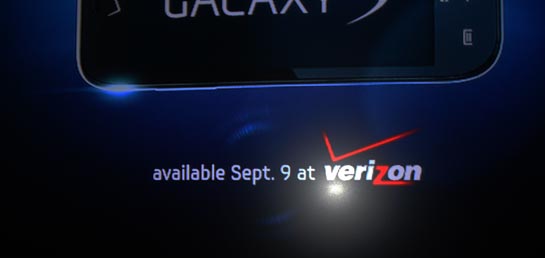 The Samsung Galaxy S series is the line of one of the best smartphones available in the market. Samsung Galaxy S is currently available on all major US carriers except Verizon, and now according to a new leaked screenshot, we'd be seeing the Verizon Galaxy S a.k.a Samsung Fascinate on Verizon shelves this Thursday, Sept. 9.
Samsung aired the Samsung Fascinate commercial a few days ago, and it was showing that the Fascinate is "Coming soon" to Verizon. PhoneDog is the one who spotted the release date in the commercial and they are saying that the "Coming Soon" is replaced by Sept. 9, but I checked the commercial on Youtube , and it's still saying "Coming Soon", which means that Samsung has removed the date from the video.
Well folks, we finally have a date now for the Fascinate. So Verizon folks, watch out for the Samsung Fascinate this Thursday in your local Verizon store.