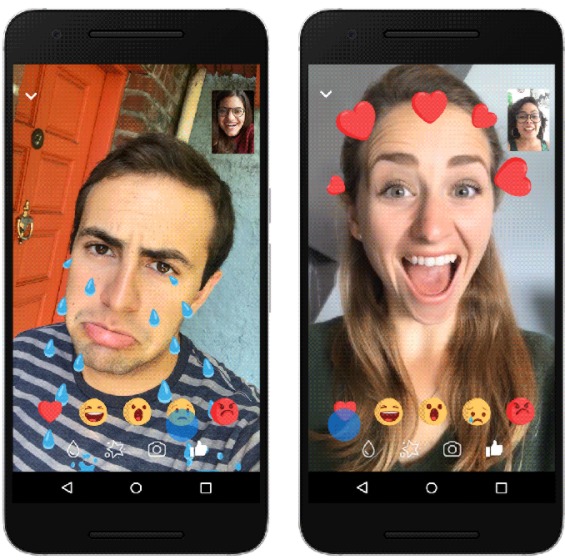 Facebook Messenger is adding Snapchat-like filters, masks, animated reactions to video chat. The update also brings the ability to take screenshots during an ongoing video chat. All the new features are available for one-on-one and group video chat.
When you choose one of the five Messenger emoji icons – love, laughter, surprise, sadness or anger, these reactions will animate onto the screen and then disappear. To keep the fun alive, most reactions have different versions depending on whether your face is on or off the screen. You can select from a variety of filters, ranging from subtle lighting tweaks to bold color changes—like black and white, red, or yellow. The filters offer live preview that allows you to test the filter on yourself before letting others see it.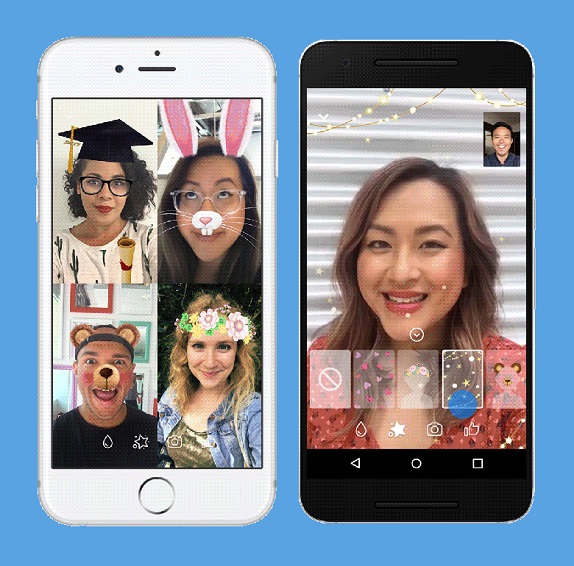 Messenger already has different face masks and now it is adding some more. Some masks have hidden effects, like reacting to your facial movements. In order to make video chats even more expressive, the masks are getting animated effects, like falling hearts and twinkling stars and more. The latest update also lets you take a screenshot during video call by tapping the camera icon which will be saved to your phone's camera roll. You can also send the picture to the person or group that you are video chatting with.
All the above features are rolling out to Messenger starting today.
[HTML1]