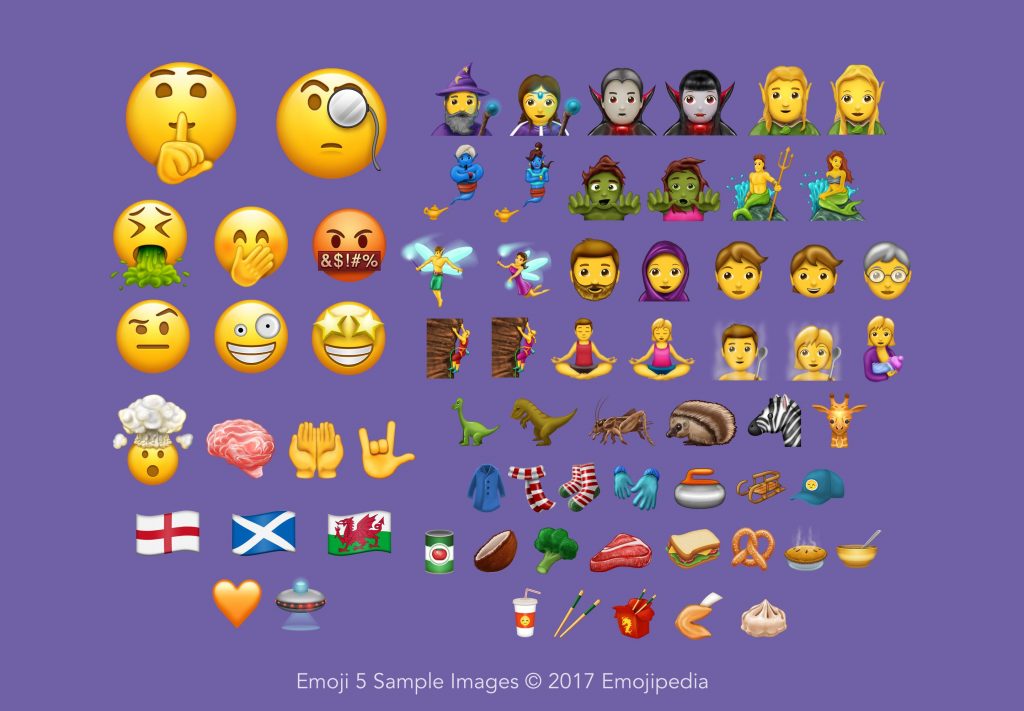 Unicode Consortium today released version 10.0 of the Unicode Standard that offers a look at new emojis that are likely to be adopted by major vendors like Apple, Google, Samsung and Windows in near future.
Unicode 10.0 is expected to add 56 new emoji, 8,518 characters, and four new scripts. The Unicode Standard now includes two dinosaurs, the Bitcoin symbol, and the long-awaited Colbert Emoji.  Other emojis include face vomiting, star-stuck, woman with headscarf, bearded man, palms up together, zombie, vampire, zebra and more. In addition to new emojis, Unicode 10.0 now adds support for the symbol for Bitcoin that looks like a capital letter B with two vertical lines and has been granted this code point. You can check the entire list of new emojis here.
Google revealed their new emoji support in the first beta of Android O, and Twitter added support during the Unicode 10 beta period.