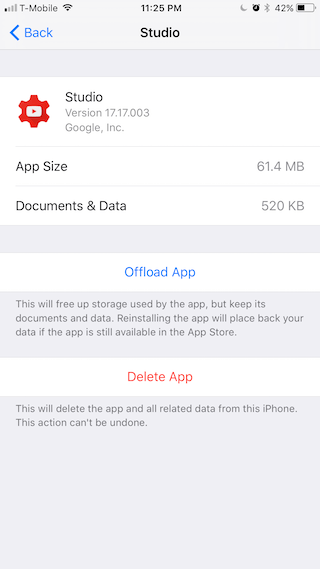 Earlier this week, Apple announced iOS 11 with new Files app, Enhanced Siri, Voice Translation, Unified Control Center and more. The latest OS from the company also sports a new feature that deletes unused apps automatically and lets you save space on your device. It is aimed at offering iPhone users get better control over their phone's storage.

Dubbed as Offload Unused Apps, the feature removes little-used apps, but keeps their documents and data on your device. You can find a new tab under Settings that reads "iPhone Storage" in iOS 11 that will have a toggle "Offload Apps" toggle button. Enabling the button will prompt iOS to delete rarely used apps from your device in order to make more room for your content. Users can also choose to offload individual apps as per their choice. The explanation below the Offload Apps feature reads, "This will free up storage used by the app, but keep its documents and data. Reinstalling the app will place back your data if the app is still available in the App Store".
The deleted apps appear as grayed-out icons on the home screen, and can be reinstalled with a tap. The Offload App feature will be helpful especially for old iPhone with 32GB variant of iPhones as they constantly struggle with storage space. Click here to see the full list of Apple devices that are scheduled to get iOS 11.