Apple announced next version of Apple's smartwatch software, watchOS 4 at the WWDC 2017 conference. It comes with an array of features like Siri-powered watch face and updates to Workouts, Activity and Music. The update features an enhanced Workout app and introduces GymKit platform that will offer customers connected workouts with cardio equipment.
The Siri-powered watch face will offer information on the watch display based on the time of day, daily routines and pertinent data from apps such as Activity, Alarms, Breathe, Calendar, Maps, Reminders and Wallet, as well as headlines from the new Apple News app for Apple Watch. The Activity app will deliver intelligent coaching and tailored encouragement to help close Activity Rings more often. Users will receive a personalized notification if they are close to earning an Achievement, or suggest what they can do to match yesterday's activity levels.
The watchOS 4 also gets redesigned Music app that automatically syncs your New Music Mix, Favorites Mix and most listened to music. The updated Workout app now includes auto-sets for pool swim workouts and new motion and heart rate algorithms for High Intensity Interval Training (HIIT) workouts. With watchOS 4, customers doing back-to-back workouts or training for a triathlon can combine multiple workouts to capture overall calorie and time measurements. GymKit will allow users to pair their Apple Watch directly to treadmills, ellipticals, indoor bikes or stair steppers from global manufacturers such as Life Fitness and Technogym.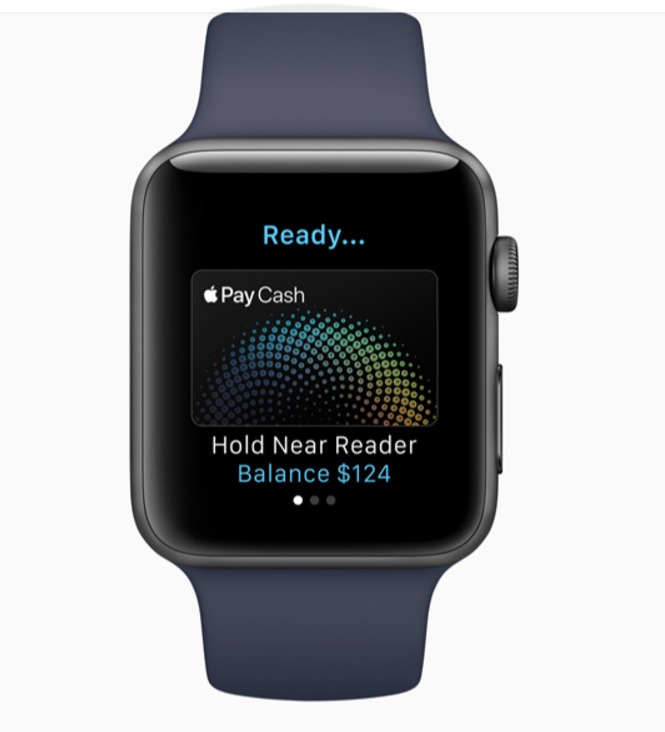 There are new Toy Story watch faces with characters including Woody, Jessie and Buzz Lightyear, while the Kaleidoscope watch face turns static images into mesmerizing patterns. Finally, watchOS 4 gets support for person-to-person payments in Apple Pay. When users get paid, they receive the money in their new Apple Pay Cash account.
watchOS 4 will be available later this year as a free update to Apple Watch paired with iPhone 5s and later on iOS 11. WatchKit for watchOS 4 is available immediately for iOS Developer Program members at developer.apple.com