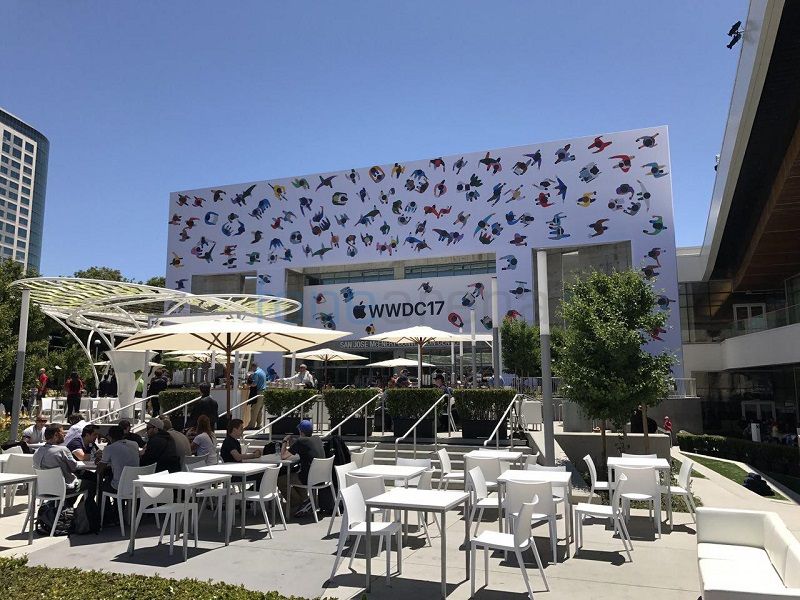 Apple is all set to kick start its annual Worldwide Developer Conference today (WWDC) 2017 in California. We are live at the event and will bring you an extensive live coverage. Here is a list of things which Apple is expected to announce at the WWDC 2017.
New MacBooks
Apple might refresh its MacBook lineup by announcing an upgraded version Macbook Pro and the 12-inch Macbook with faster processors. The MacBook Pro will be powered by a faster Kaby Lake Intel processor while the upgraded 12-inch MacBook will also come with a faster Intel chip. A 13-inch MacBook Air is also tipped to get with a new processor.
iPad Pro 10.5
Apple is expected to announce a 10.5-inch iPad Pro, with edge-to-edge display. It will have small bezels especially on the top and bottom. The tablet is said to replace the current 9.7-inch iPad Pro.
Siri powered smart speaker
In a bid to compete with Google Home and Amazon Echo, Apple is expected to announce a Siri-powered smart speaker but it will not ship the device until later in the year. The smart speaker is tipped to come without a touchscreen and will use Siri, the voice assistant software on the iPhone and Mac. It will come with Apple Music integration and function as a HomeKit hub. The smart speaker will have a superior sound quality due to a virtual surround sound technology.
Mac Pro
Apple is rumored to be working on a new Mac Pro desktop computer which has not received an update since 2013. The Mac Pro is expected to sport powerful specs and a modular design. It is said to come with a separate pro display however, the fully redesigned model is not expected to be released this year.
Updates for iOS 11/macOS/watchOS/tvOS
This year it is Apple's 10th anniversary, Apple might offer a sneak peek at iOS 11 with improved Apple Music, Siri, Maps and other core apps. Meanwhile, macOS, watchOS and tvOS are expected to get big refreshes.
Apple will offer live stream on Apple Developer website and on the WWDC app for iPhone, iPad and Apple TV starting from the keynote on June 5th and it would probably start at 10.00 AM PDT (10:30 PM IST).
You can tune into our Live Blog for updates from 10.30 pm onwards (IST).