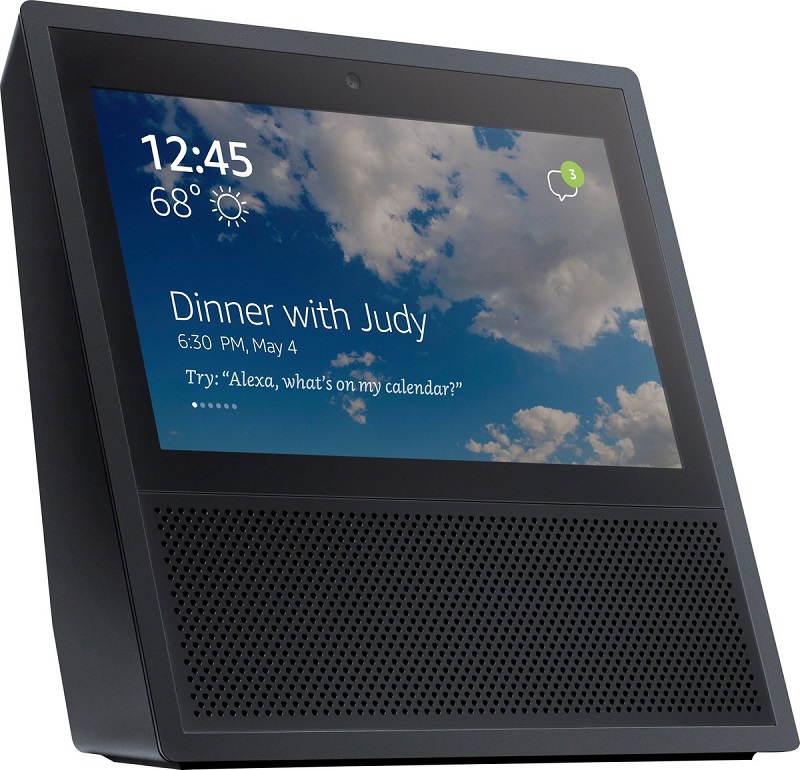 Amazon was reported to be working on next generation Echo device for sometime. Now, images of the new Echo speaker device have surfaced that suggests it will sport a touchscreen. The images come months after a report in November last year suggested possibilities that Amazon is working on a new Echo device with touchscreen.
[HTML1]
AFTV News published low-res images of the device following which Evan Blass aka evleaks share better quality images of the device. As per the images, the new Amazon Echo that will be powered by Alexa is basically a rectangle speaker with a large touchscreen and a front facing camera at the top. The device is codenamed as "Knight" and will be reportedly unveiled as early as next month. The UI also shows a weather widget and while calendar appointments and news are seen at the bottom in a carousel form.
Along with the touchscreen, the new Echo will have much-improved speakers. It will run on a modified version of Fire OS which is the Android-based OS that powers Amazon's Kindle Fire tablet. Evan Blass has shared two images of the new Amazon Echo suggesting it will come in two colors- black and white. There is no other information about the specifications of the new Echo.
Last week, Amazon introduced Alexa powered device dubbed as Echo Look voice-controlled camera that advises you on your outfits.