Facebook has reported financial earnings for Q1 2017. The social network has recorded $8.03 billion in revenue, up 49% YoY. Facebook continued its march toward the 2 billion user threshold as more than 1.94 billion people are now using its service monthly as of March 31, up 17 percent from a year earlier.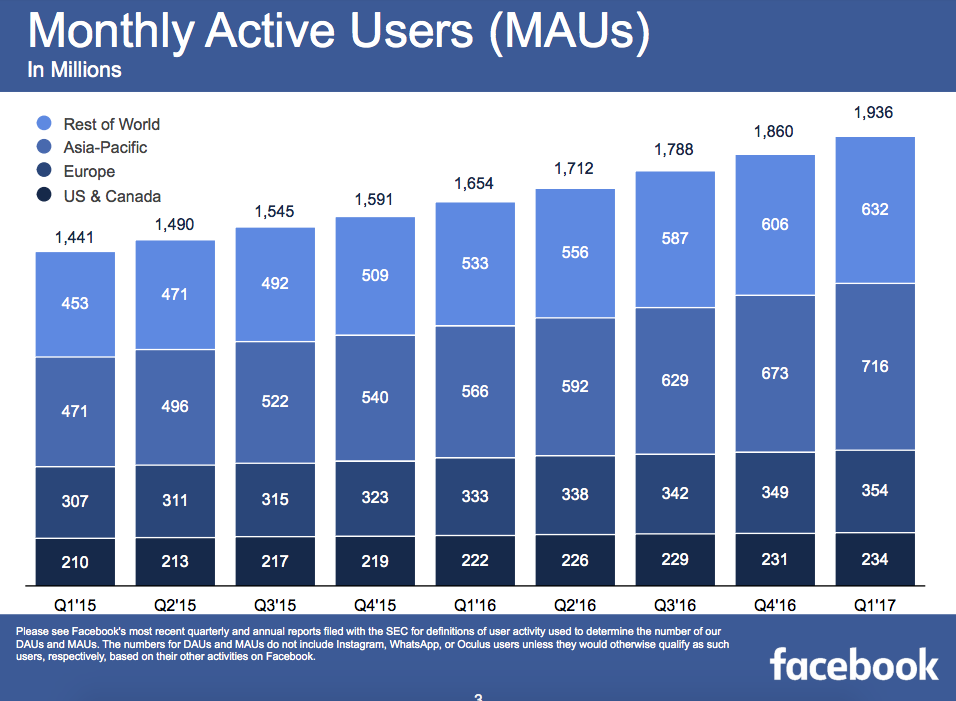 The social network has 1.28 billion daily active users (DAUs) for March 2017, an increase of 18% year-over-year. Mobile advertising revenue represented approximately 85% of advertising revenue for the first quarter of 2017, up from approximately 82% of advertising revenue in the first quarter of 2016. Headcount grew to 18,770 people, up 38 percent YOY. Facebook's total costs were $4.7 billion, giving it a 41% operating margin, down from 52% margin last quarter.
Mark Zuckerberg, Facebook founder and CEO said,
We had a good start to 2017. We're continuing to build tools to support a strong global community.