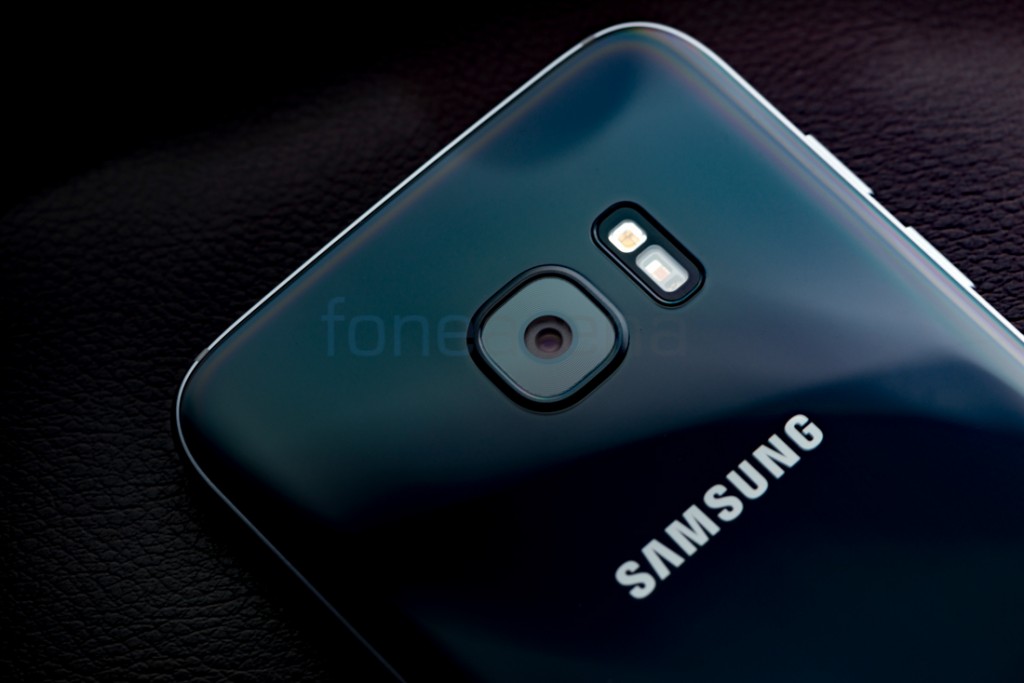 Smartphone vendors shipped a total of 347.4 million smartphones worldwide in the first quarter of 2017 (1Q17), as per the latest  International Data Corporation (IDC) Worldwide Quarterly Mobile Phone Tracker. In light of what might seem like a slowing market, consumers continue to show demand for smartphones and OEM flagship hype seems strong as ever.
Worldwide smartphone shipments grew 4.3% in Q1 17, which was slightly higher than IDC's previous forecast of 3.6% growth. IDC attributed first quarter growth to Chinese OEMs who played catalyst. Huawei, OPPO, and Vivo, outpaced market growth for over a year now. Meanwhile, Samsung continued to lead the market with 22.8% market share in Q1 2017 by shipping 79.2 million units. Apple came in second with 14.9% market share and shipped 51.6 million units. Huawei, OPPO and Vivo took third, fourth and fifth spot respectively.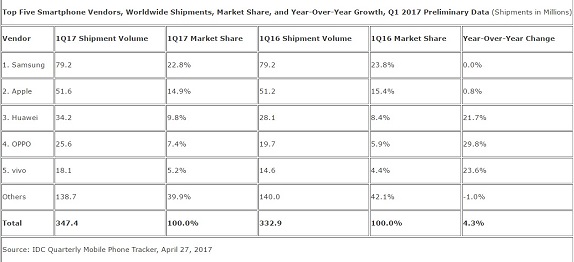 Ryan Reith, program vice president with IDC's Worldwide Quarterly Mobile Device Trackers said,
There is no question that 2016 was a pivotal year for the industry as growth dipped to low single digits for the first time. However, we believe the industry will show some rebound in 2017, and the strong first quarter results certainly support this argument. In addition to what shipped in 1Q17, big flagship announcements from Huawei with the P10 devices and Samsung with the Galaxy S8 devices show that innovation is still possible. And despite any formal announcements from Apple it is safe to say the industry is highly anticipating what comes from this year's iPhone announcements.
Anthony Scarsella, research manager with IDC's Worldwide Quarterly Mobile Phone Tracker said,
Although we have seen an abundance of premium redesigned flagships that just entered the market, moving forward, we still expect most of the growth to come from more affordable models in a variety of markets. Despite all the popularity and media hype around premium devices, we continue to witness a shift in many companies' portfolios geared towards affordable devices with premium-type styling compared to flagship models. Companies have started to implement a single premium design language that ultimately blurs the lines between the high-end and the low-end, allowing the average consumer to jump on the brand without a hefty upfront investment.