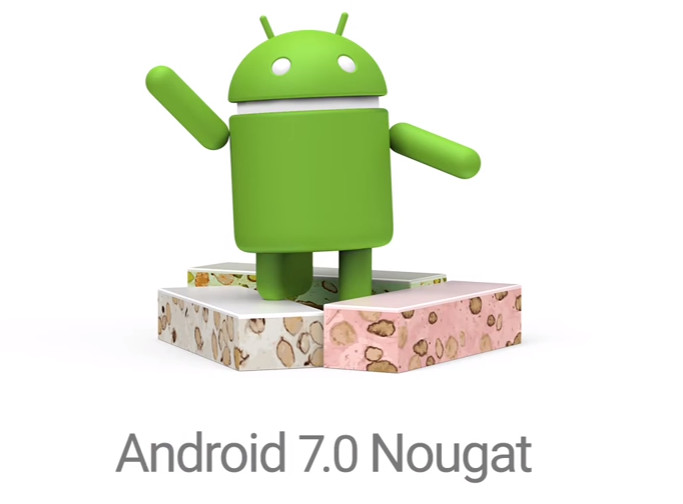 Android Nougat adoption saw a strong growth in April. The latest Android OS is now present on 4.9% of all Android devices, up from 2.8% in March. Still, Nougat is still struggling to become Google's dominant mobile platform even after almost six months of its official launch.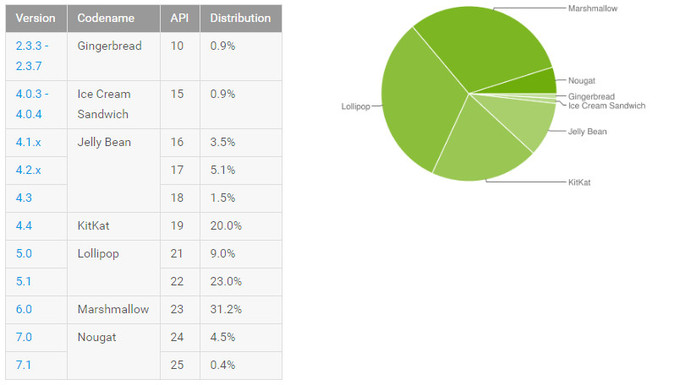 Android 7.0 jumped from 2.4% in March to 4.5%, while 7.1 stayed at 0.4%. Marshmallow's market share is now 31.2% while Lollipop 5.0 and 5.1 continue to lead with 32% share. Meanwhile Android KitKat is present on 20% devices and Jelly Bean is at 10.1%. Ice Cream Sandwich and Gingerbread are at 0.9%.
These numbers are compiled from Android devices that accessed the Play Store in a seven-day period ending on April 3rd. Nougat adoption will continue to increase in coming months as new Android flagships will be released and also Google has already released a preview version of Android O.