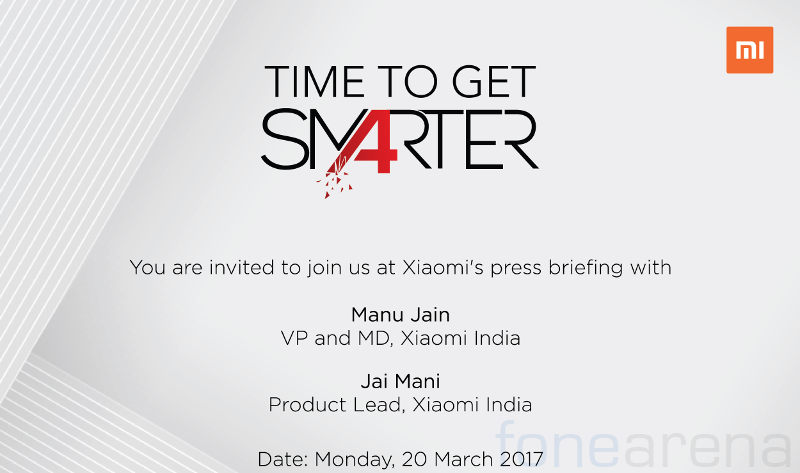 Xiaomi India today sent out a press invite for launch of a new product on March 20th. The teaser says Time to get smArter. It stresses the letter 'A' in the word smarter so there are chances it could be some smart accessory.
Xiaomi has hundreds of accessories under different categories such as routers, action cameras, Android TV box and more. We can expect anything next week, even smartphones like Redmi 4 and Redmi 4A along with accessories from Mi Ecosystem.
The company launched the Redmi Note 4 smartphone earlier this year. Today it said that it sold 1 million Redmi Note 4 smartphones in the country in just 45 days of the launch.
We should expect some teasers on Xiaomi's social channels soon. What do you think Xiaomi will launch next Monday?
[HTML1]
[HTML2]
Update: Xiaomi has released a teaser video and a teaser image ahead of the event.