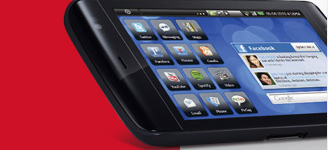 Dell announced it a long ago that the Dell Streak is coming to USA via AT&T this Summer, so we start waiting for it when Summer started, and now finally we have some official words from Dell.
Dell has announced that the Dell Streak is hitting AT&T this Thursday, and you can pick it up for only $299 with a 2-yr contract, or without contract for $549. A decent price for a decent phone. The Streak is really huge in size, so I hope AT&T will give customers a free jacket with extra long pockets with a Dell Streak.
The Dell Streak is overall a very good gadget, but the only bad factor in it is the Android 1.6, but Dell promised that they will deliver Android 2.2 for it sooner than expected.
via AndroidGuys