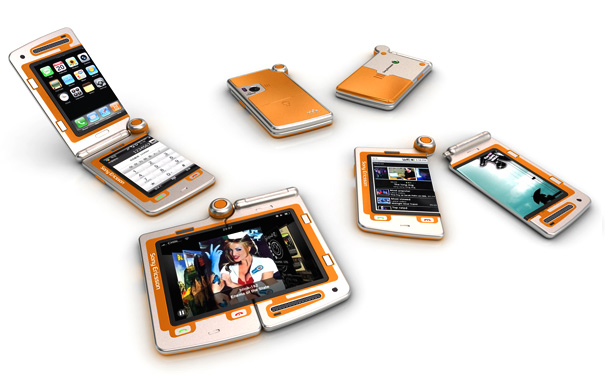 Here is a very interesting Sony Ericsson Concept phone designed by Du Jun known as the FH Concept.
The FH is the world's first dual flip phone- with both vertical and horizontal flips. The phone is made up of two touchscreen portions which have equal thickness. Flipping it vertically makes it like a regular flip phone and the bottom touchscreen acts as a numeric keypad.
Flip it horizontally and the two touchscreens get combined into a larger and wider touchscreen for watching videos, web browsing etc.
The two parts of the phone can be split up and used as intercoms or walkie-talkies via the bluetooth function.
via Yanko Design