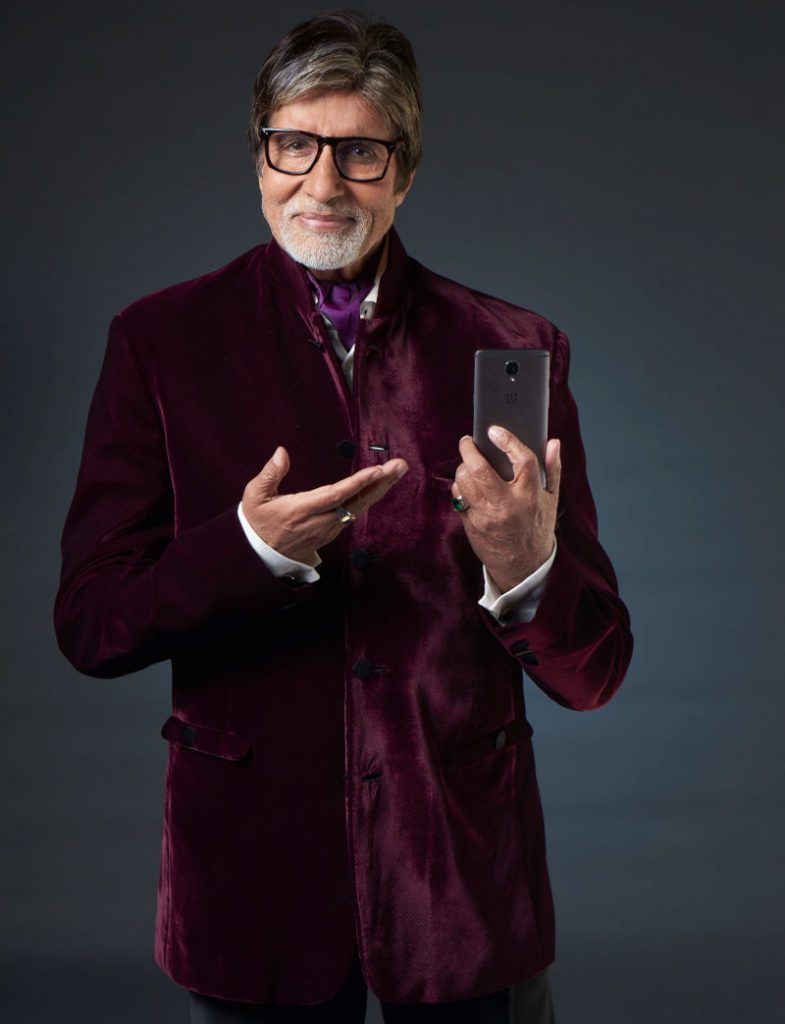 After rumors, OnePlus India today officially announced that Bollywood actor Amitabh Bachchan will be the first-ever OnePlus Star, a select group of distinguished OnePlus users. The company said that it always strived to deliver nothing but the best to its community and the association with Mr. Bachchan is the natural extension of the brand's promise.
[HTML1]
[HTML2]
Since the company says that he is the first 'OnePlus Star', it might rope in other celebrities. Guess we can soon see an ad featuring Amitabh Bachchan.
"The association with Amitabh Bachchan is yet another milestone for the brand's growth story in India. Mr. Bachchan is a great representation of the "Never Settle" spirit at OnePlus; as an iconic personality, successful actor and someone who has been instrumental in pushing the envelope in the Indian entertainment industry," said the company.
Commenting on the association, Pete Lau, CEO and Founder of OnePlus, said:
We are delighted to welcome Mr. Amitabh Bachchan as our brand representative in India. As the brand grows to the next level, we aim to continue to bond with our community in a more meaningful and engaging way. Our association with Mr. Bachchan will further strengthen this bond, give our users a greater sense of purpose and help the brand scale to new heights.
About the association, Mr. Amitabh Bachchan said:
It gives me immense pleasure to be working with the most exciting technology brand in India, OnePlus, a truly disruptive technology company known for its premium quality and craftsmanship. Being a OnePlus user myself, I am thrilled to represent the brand in India and become a part of the passionate community of OnePlus fans to take the brand legacy ahead.