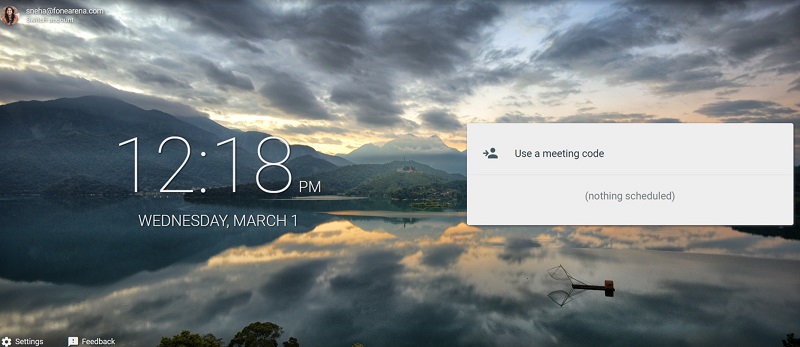 Google has quietly released a video conferencing service aimed at businesses. Dubbed as Meet by Hangouts, the standalone app will allow G Suit users to make and receive HD video calls.

Meet supports HD video meetings with up to 30 participants. Google Hangouts, instant messaging and video calling service currently offers video calling with only 10 participants. Meet is mainly aimed at making the online meetings process quick and easy. Currently, the Meet app is not live yet however, the website meet.google.com is live and offers a sneak peek at how it will work. The UI for web looks simple and asks for only "meeting code" to join a video conference.
Meet has a iOS app but Google has taken it down. As per the app listing it comes with features like dial-in numbers for travelers, and shows details about upcoming calls, including time, location, subject, and so on. It even comes with Gmail and Calendar integrations. There is a green "join" button that helps users attend a meeting straight from the phone. There is no word about an Android app as of now. Google has not announced the app officially and once it does we will know more about it.