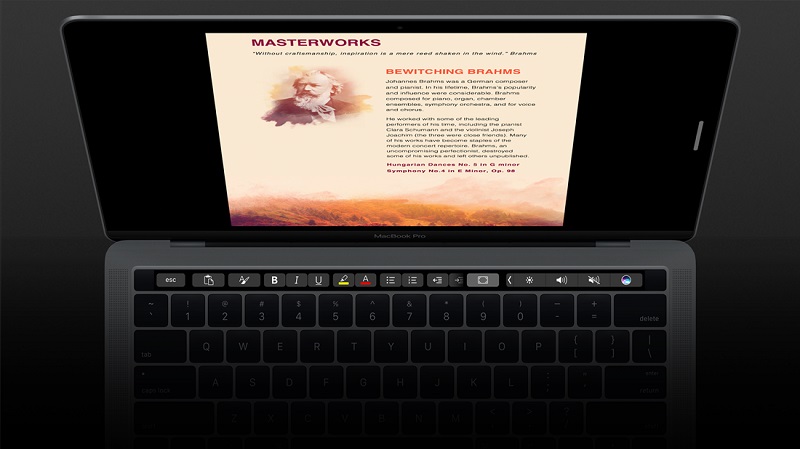 Microsoft has finally rolled out updates to Office for Mac that brings Touch Bar support. The company is adding Touch Bar support for Word, Excel and PowerPoint.
Users will get a new object rotation slider on the Touch Bar for a "more intuitive and precise rotation experience. In case of Word, the Touch Bar will get a Word Focus Mode that lets you use formatting tools and even insert comments, photos or hyperlinks directly.  For PowerPoint, users will be able to get control of the graphic elements from the Touch Bar. When the presentation is in slideshow view mode, users will be able to get elements and controls such as thumbnails and timer on the Touch Bar. In case of Excel the Touch Bar will let you access borders, cell colors and recommended charts.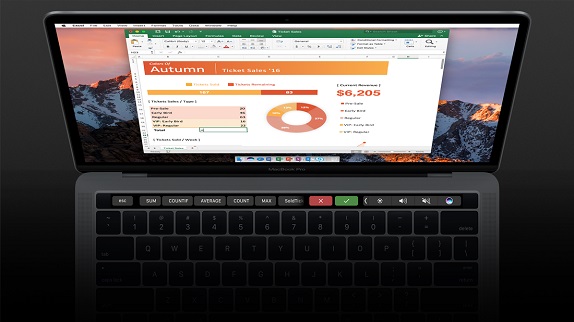 Finally, the Touch Bar in Outlook provides quick access to the most commonly used commands as you work on email and manage your calendar. It will display a list of recent documents while composing an email, add a file as an attachment or a link. The Today view on the Touch Bar will show you your calendar events for the day and even join Skype for Business meeting.