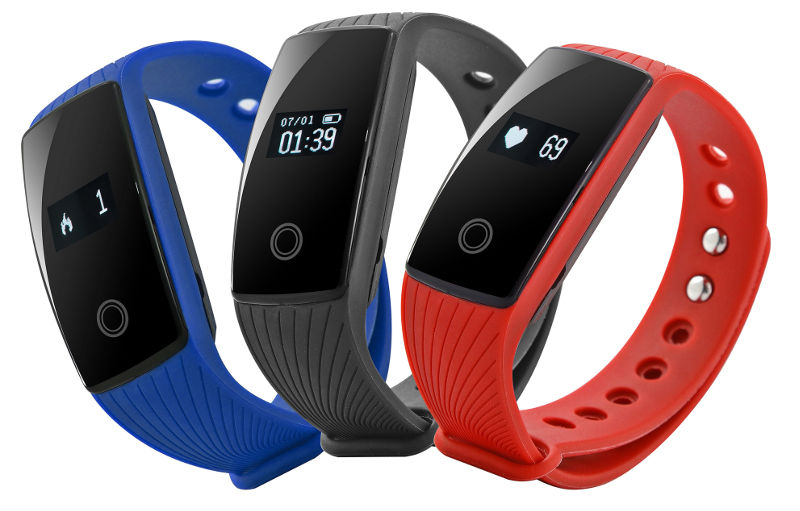 Zebronics entered into wearables segment with its ZEB –Fit100 smart fitness band with OLED display back in October last year. Today it has launched ZEB-Fit500, an upgraded version with heart rate monitor that supports both Automatic and manual mode. It also has a touch sensitive button with display for notifications.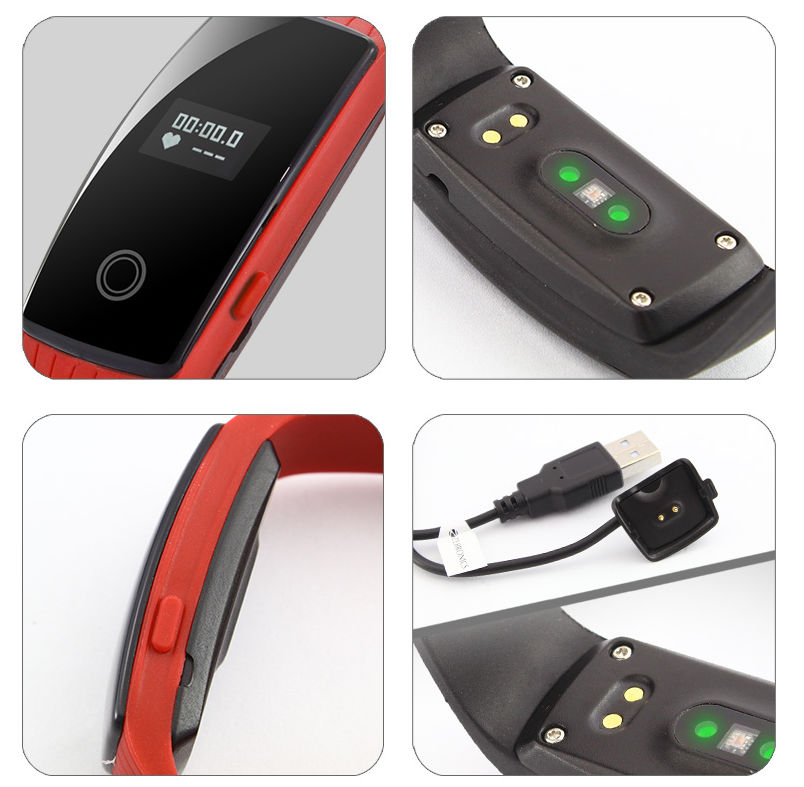 It tracks steps, distance, calories burnt, active minutes and also hourly activities. The sedentary remind feature gives you friendly reminders to move.
The heart rate monitor's  automatic mode takes your heart rate data every 5 minutes and you can view the heart rate data graph on your mobile app. It also works dynamically so that it can measure your heart rate when you are running or walking.
Features of Zebronics ZEB-Fit500
0.49-inch OLED display to show heart rate,steps, sleep and calorie burnt.
Tracks heart rate, steps, distance, calories burnt, active minutes, hourly activities and sleep
Syncs to Android (4.1 and above) and iOS (iOS 7.1 and above) devices over Bluetooth using ZEB-FIT app
Alerts you for the phone notifications like call or SMS
Syncs notifications from phone with support for WhatsApp and other third-party apps.
Vibrating alarm
Dimenions: 40.9 x 20 x 10.9mm; Weight: 25g
Camera remote shutter lets you control your smartphone camera
Anti-Lost feature and Find Phone lets you locate your phone by alerting the user on the band and also rings the phone repeatedly, if it is beyond the range of the band so that it can be located easily.
70mAh battery with up to 15 days of battery life
The Zebronics ZEB-Fit500 comes in Black, Blue and Red colored straps and is priced at Rs. 3,999. It is available at leading retail stores across India. Wonder if one would choose this over the Xiaomi Mi Band 2 that offers similar features at a cheaper rate of Rs. 1,999.
Commenting on the launch of the newest fitness band, Pradeep Doshi, Director – Zebronics India said:
Training with the readily available information about your Heart rate with ZEB – FIT500, takes the guesswork out of your fitness regimen and lets you focus on your body. Keeping the health-conscious generation in mind, we have bought an ideal combination – Tracking your steps and heart rate graph helps you reach your fitness goals and stay healthier in the long run.