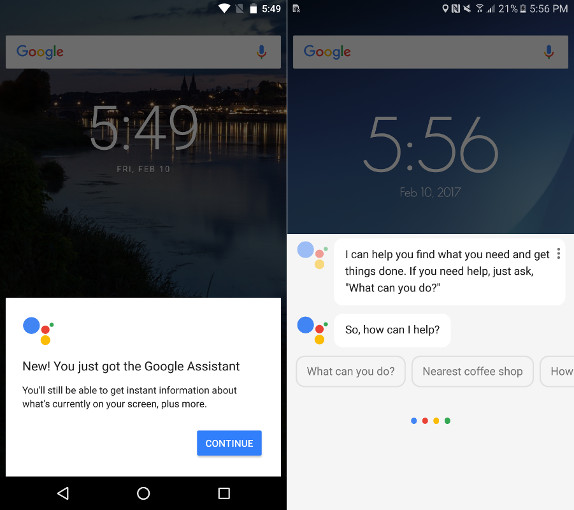 Those who signed up for the Google app Beta channel previously are now getting the "alpha" release of the Google app v6.13 update, which as per the users has lots of bugs.
It seems this update is said to come with the ability to add payments information to Google Assistant on Pixel smartphones, Lite mode, and offline search. To our surprise, the Google Assistant also appeared on the Non-pixel phones as well with this update.
Also, the v6.13 update brings the Google Assistant to several non-Pixel smartphones including Samsung Galaxy Note 5, Nexus 6P and more. While this roll out of Google Assistant is pretty unfortunate, the setting page in the Google App is recognizing these devices as Google's Pixel lineup.
Accessing Google Assistant is pretty much the same as accessing Google Now. When you access it for the first time, it will greet you with "New! You just got the Google Assistant."
Other features are the Lite mode, which basically changes the layout of the web page into a simpler form that consumes fewer data. Also, there is a 'Recent' feature, that lets you take a look at the previous searches done by you.