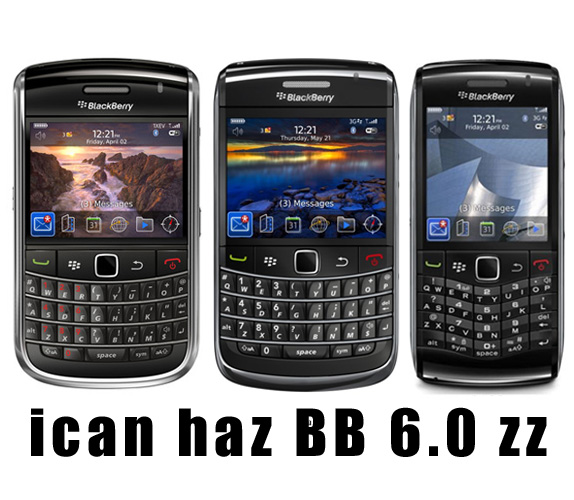 If you own a BlackBerry and look forward to upgrade to the latest version of the BlackBerry software then it would be possible only if you used any one those phone mentioned above. In a Press Release announcing the BlackBerry 6 OS launch , RIM has indicated the compatibility with exisiting Blackberry phones which only include the Bold2 aka 9700 and the recently launched Pearl 3G and Bold 9650.
Compatibility with Existing BlackBerry Smartphones
BlackBerry 6 will debut on the new BlackBerry® Torch™ smartphone (announced today) available from AT&T on August 12 and it is also designed to run on select BlackBerry smartphones already in market. Subject to carrier certifications in the months ahead, the new OS is expected to be available for the BlackBerry® Bold™ 9700, BlackBerry® Bold™ 9650 and BlackBerry® Pearl™ 3G, as well as future BlackBerry smartphones.