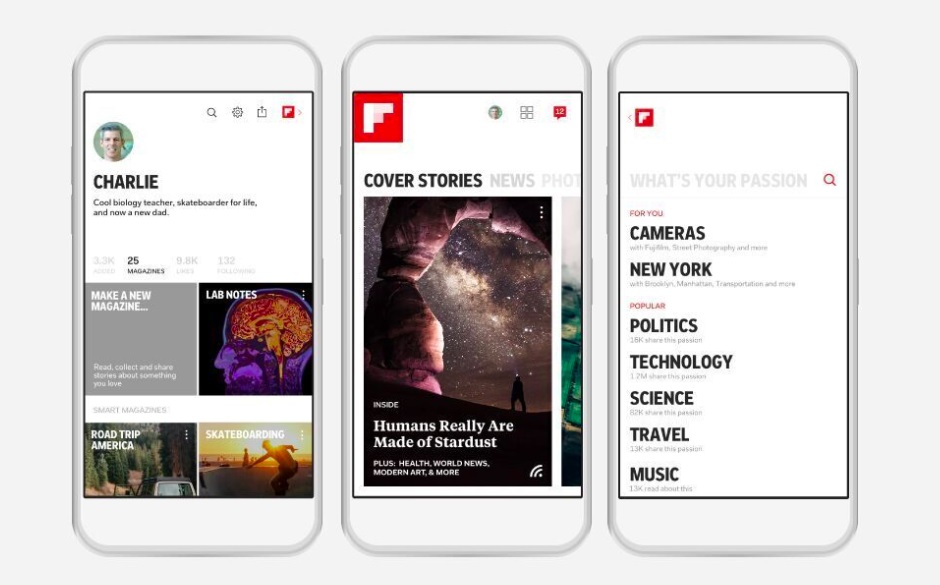 Flipboard has announced a major design makeover which is its biggest update in two years. The update which bumps the app to version 4.0 aims to offer a more streamlined and personalized experience.
A media aggregation app is rolling out a new feature dubbed as Smart Magazines that will curate personalized content on specific topics by experts and enthusiasts. Users can customize the content by selecting their favorite websites and social feeds. It offers content front and center. You can create Custom Magazines, which lets you pick your content and make several smaller magazines with articles and stories about various topics ranging from photography, food, politics and so on. Flipboard's home screen will house up to nine smart magazines, which can be navigated by swiping from left to right.
The ability to search for content is still there. Flipboard will from your preferences and interests and will surface content, stories similar to those you follow. It will show you content with a combination of machine learning, human curation, related RSS feeds and articles shared by its community of users. The app now has more than 100 million monthly users, up from 50 million in February 2015.
httpv://www.youtube.com/watch?v=JAuLcz8yaiQ