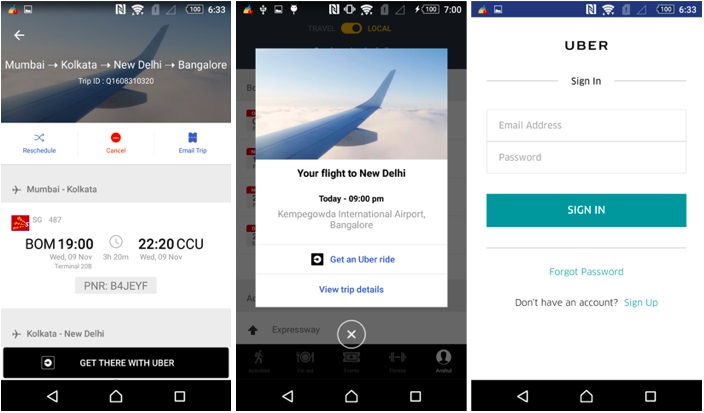 Uber has teamed up with Cleartrip to make it easier for latter's users to book a cab. As a result of the partnership, Uber app has been integrated into Cleartrip app.
In case Cleartrip users are on a vacation, Uber riders can choose to receive recommendations on the Cleartrip app, on happening events and experiences to do in the city they are present in. Anyone booking airline tickets, and local activities on Cleartrip will now also be able to book a ride in the Cleartrip app, without leaving the site or switching apps. Users will now see "Get there with Uber" option at the bottom of their Cleartrip booking.
It must be noted that you don't need to download the Uber app in order to access this feature. However, you will have to add your login details to access the app.