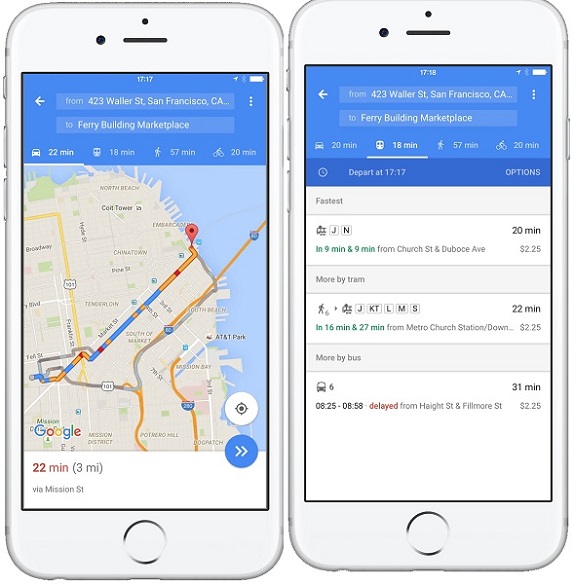 Google Maps for iOS has received a new update that adds a bunch of new features. The update that bumps the app to version 4.27.0 now gives you a heads up about how crowded your favorite place is thanks to a new feature dubbed as Popular Times. 
Google Maps will give you a rough idea of how crowded a specific place for example a mall, restaurant or park is at that particular moment. The feature works by crowd-sourcing anonymized location data from other Google users and also uses Google searches to analyze how busy a location is at any given moment. The feature was already present on the Web and was introduced on Android last year. With the update, you can also quickly access addresses in your clipboard while searching. You can fill in the search bar with an address copied from an email or other app.
Meanwhile, Google Maps for Android users in the US have officially started receiving  parking difficulty icon that will give you a heads up about the parking scene about a place you are planning to visit. The feature was rolled out for few users earlier this month.