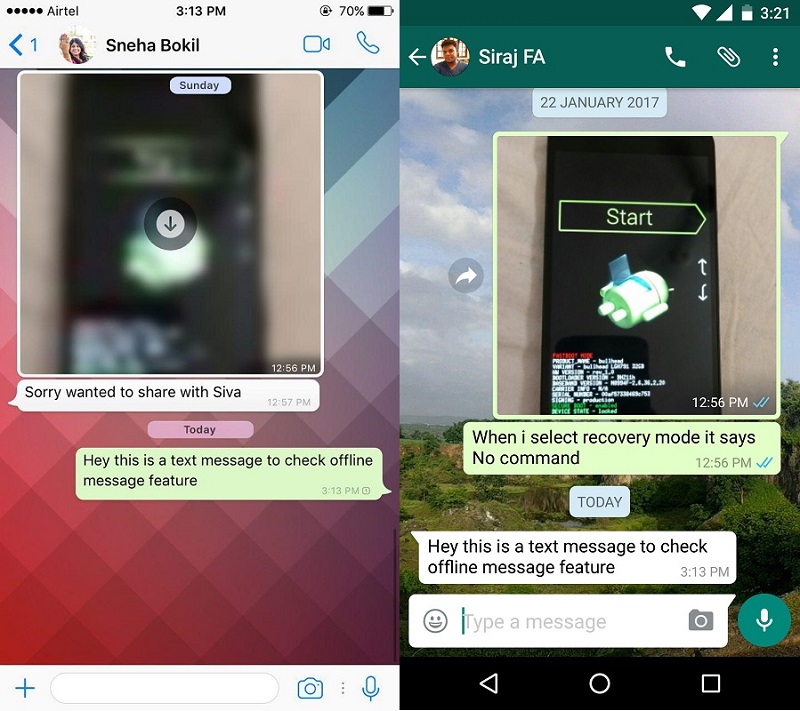 WhatsApp for iPhone has received a new update that lets users send message even when they are offline. The feature basically queues your message in case you don't have internet connection and it gets send once you get back on to an active internet connection.
Prior to this update, the Send button would not be active if your phone was without an internet connection. Moving on the update which bumps the app to version 2.17.1 also adds the ability to send up to 30 photos or videos at once, up from 10. Finally, the update also brings a redesigned storage usage screen, which will let users manage their phone's storage in a better way as it allows you to clear certain message types, like videos or images, from specific chats to free up space.
Siraj contributed to this post.