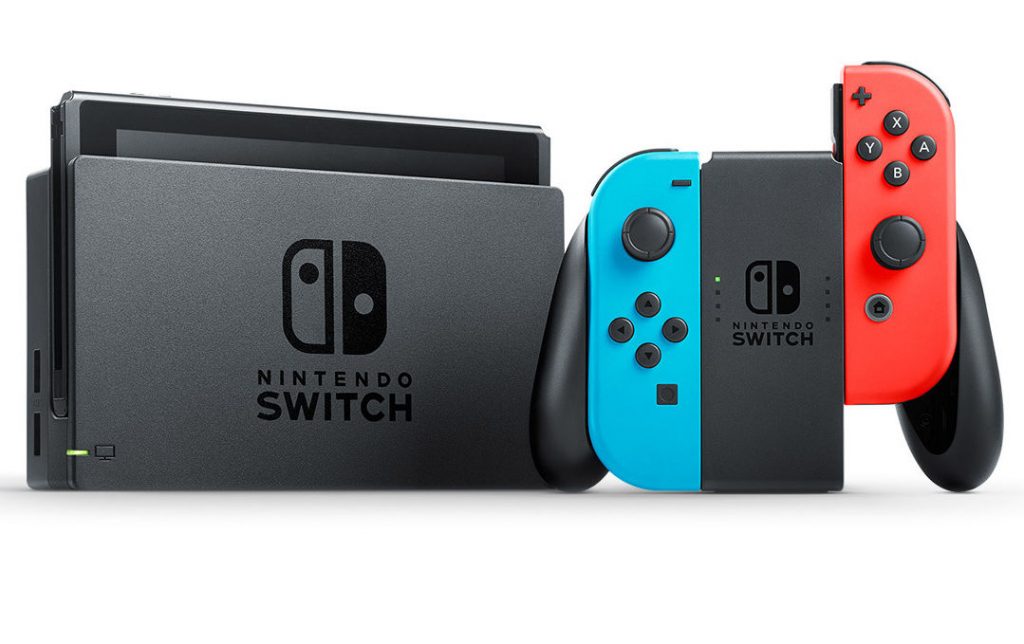 Nintendo just announced the pricing and availability for its Switch game console at an event. It was introduced back in October and comes with two detachable, one-handed controllers that and a Switch Dock for connecting it to TV. It is powered by custom Tegra processor.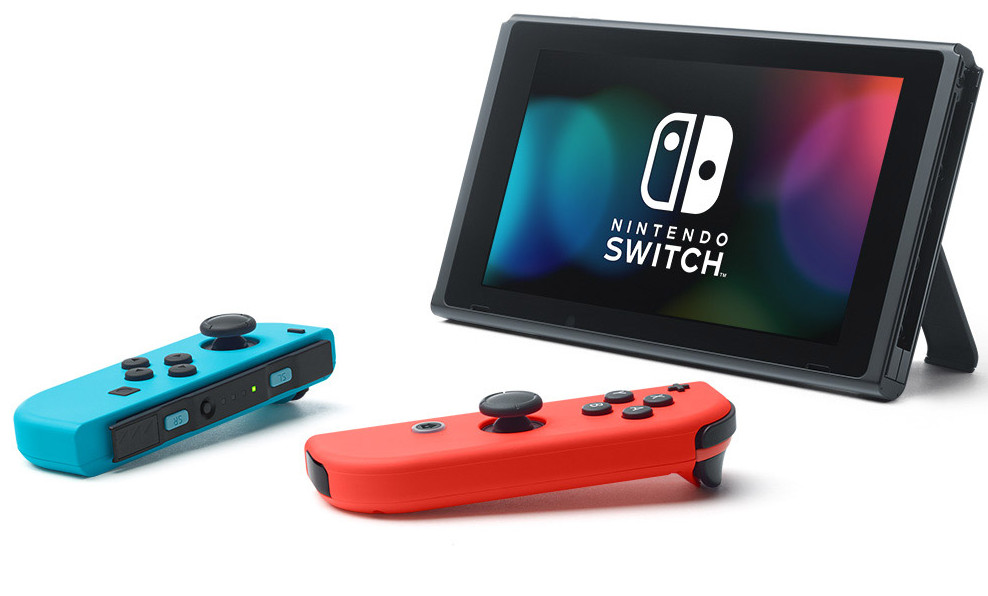 Each of the JoyCon controllers include motion sensors and force feedback, and one of the controllers has a button dedicated to capturing screenshots to share on social media, with video capture coming in the future. It also has an IR camera for sensing the motion of a player's hand.
The tablet has a 6.2-inch (1280 x 720 pixels) multi-touch capacitive touch screen, has 32GB of internal memory and supports microSDXC cards. It also has an ambient light sensor for auto brightness adjustment. You can link up to eight systems together to play anywhere or play online with other Nintendo Switch gamers.
Switch games come on cartridges known as game cards, and its cartridge slot is incompatible with Nintendo 3DS cartridges. You can buy digital versions of games from Nintendo eShop on your Nintendo Switch system or from the Nintendo website.
Some of the games include, Legend of Zelda: Breath of the Wild, coming on March 3rd, Super Mario Odyssey, a new Mario adventure (coming for the 2017 holiday season), Splatoon 2 (coming this summer) multiplayer paint-splattering shooter game, 1, 2, Switch, a package of multiplayer motion-control mini-games (that will launch on March 3) and Mario Kart 8 Deluxe, an updated version of the Wii U game (Coming in April).
Nintendo doesn't say anything about the battery capacity, but it says that  it will last for more than six hours, which will vary depending on the software and usage conditions.  "For example, The Legend of Zelda: Breath of the Wild can be played for roughly 3 hours on a single charge," said the company.
Nintendo Switch will release in Japan, U.S., Canada and major European countries on March 3rd at MSRP of $299.99 (Rs. 20,465 approx.). This includes Nintendo Switch Console, Dock, DockJoy-Cons (Left and Right), Joy-Con Wrist Straps, Joy-Con Grip, HDMI Cable and an AC Adapter. It comes in Gray and Neon Blue and Neon Red colors.