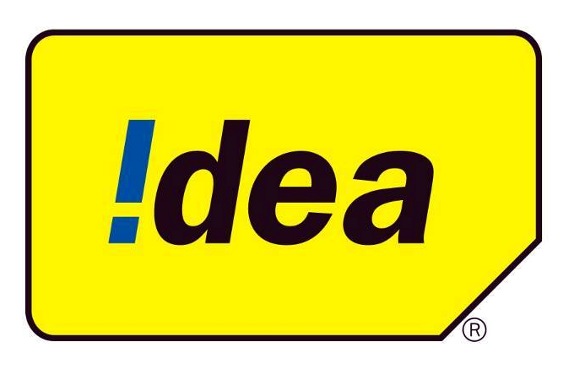 Followed by Airtel, Idea Cellular has launched new packs for pre-paid and post-paid customers that  offers additional free data for customers with 4G handsets as well as unlimited calls. Idea said that the new initiative will allow customers to avail 12 months free data worth up to Rs. 9,000 on a new 4G handset.
Ideas Prepaid customers can get 3GB free data on Rs. 348 recharge pack, in addition to unlimited voice calling and SMS. Those who recharge with this pack on a new 4G handset will get an additional 1GB data. The pack is valid for 28 days and can be availed for a maximum of 13 recharges in 365 days.
Idea has also introduced two new Ultimate plans at Rs. 499 and Rs. 999 rental for Postpaid users. In the Rs. 499 plan customers get Unlimited Local, National and Incoming Roaming calls with 3GB free Data on 4G Handset. Non-4G handset users will get Unlimited calling benefits and 1GB free Data.
The Rs. 999 plan offers Unlimited Local, National & Roaming calls with 8GB free Data on 4G Handsets; and 5GB Data on other handsets. Additionally, Idea will also provide free subscription to its Music and Movies pack on these plans.
For all new and existing customers upgrading to 4G handsets, Idea is offering additional 3GB data on these rental plans, till 31st December 2017. The extra 3GB free Data for New 4G Handset customers will make it 6GB and 11GB free data each month, on 499 and 999 Ultimate Plans, respectively.
To avail additional 3GB data offer, new 4G handset customers need to visit 4G Handset section on My Idea App or visit i4all.ideacellular.com/offers using the new 4G handset and Idea mobile Internet (not Wi-Fi) and follow the instructions.
The data will be on 2G in the current 3G Idea circles until 4G is launched later this year.
Commenting on the new plans Sashi Shankar, Chief Marketing Officer Idea Cellular, said:
We are entering a new year that will be filled with new possibilities powered by high-speed internet driving a Digital India. We are delighted to launch attractive value for money propositions for our customers to upgrade their handsets to 4G Smartphones and enjoy best-in-class smartphone experience on Idea's 4G network. These new plans will further drive 4G penetration amongst users and will encourage Idea customers to adopt the company's high speed wireless broadband services, furthering data penetration. By providing our customers with easy and affordable solutions for their communication and infotainment needs, we can open the door to endless possibilities for them.